Trending 3-21-2018
|
author/source:
Renée Greene
Amazon Could Buy Some Toys "R" Us Stores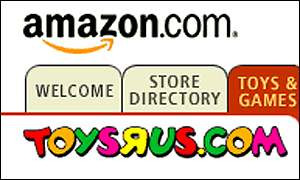 Toys R Us Inc., once the leading toy retailer in the U.S., will likely disappear from U.S. shopping centers. Barring a deal with any potential buyers, "Toys R Us Kids" will cease to exist. But one of its biggest rivals, a company blamed for its likely demise, may step up and take over its store. And while Rivals including e-commerce giant Amazon.com Inc. were noted as the cause of the toy retailer's demise over recent years, a recent report from Bloomberg indicates that Amazon is considering taking over the chains brick and mortar locations.
A recent report from Bloomberg, citing people with knowledge of the situation, indicates that Seattle-based tech giant Amazon is considering the expansion of its physical store presence by buying up some locations from the failed toy chain. Amazon has no interest in keeping the Toys R Us brand, it is weighing the opportunity to use the soon-to-be-vacant places as part of its strategy for its $13.7 billion Whole Foods Market acquisition last year.
In taking over Toys R Us locations, Amazon would have another space to showcase popular products such as Echo devices, which run on the Alexa voice-activated platform. Touting the benefits of its technology could be easier to demonstrate up close and personal with consumers noted by Bloomberg. More stores could also benefit Amazon's delivery business by creating a larger network of physical locations for inventory and decreasing delivery times to customers close to the Toys R Us locations.
MASS STATE TROOPERS ON NOTICE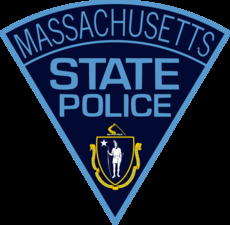 The latest in black eyes for the scandal-ridden Massachusetts State Police, 20 active troopers face potential sanctions for the apparent theft of overtime pay, with the most egregious alleged offenders putting in for as many as 100 no-show shifts, officials said Tuesday, according to the Boston Globe.
Almost 12 percent, 245,000 Mass State Troopers made more than $200,000 last year, an internal audit of Troop E, a division that covers the Massachusetts Turnpike, found "apparent discrepancies between overtime paid and actual patrols worked," State Police Colonel Kerry A. Gilpin, superintendent of the force, said at a morning news conference. Nineteen troopers face internal duty status hearings to determine whether they'll be suspended, Gilpin said. Another trooper who was already suspended for another matter and a retiree are also being investigated.
Gilpin said that she couldn't put a dollar figure on the amount of disputed overtime, but that the number of questionable overtime shifts per trooper ranged from one to "as high as 100." State Police officials have reported their findings, which stemmed from an investigation launched last fall, to Attorney General Maura Healey's office for review and potential prosecution.
Coming on the heels of several other high-profile controversies in recent months, news of the purported overtime scheme quickly stirred outrage. Governor Charlie Baker, who appointed Gilpin to head the agency last November, said the superintendent "made a pretty clear statement that this sort of activity and this sort of behavior is not going to be tolerated." Baker said that overall the State Police are "a strong, good, well-trained unit."
AMHERST FOOTBALL PLAYER DIES IN MEXICO CITY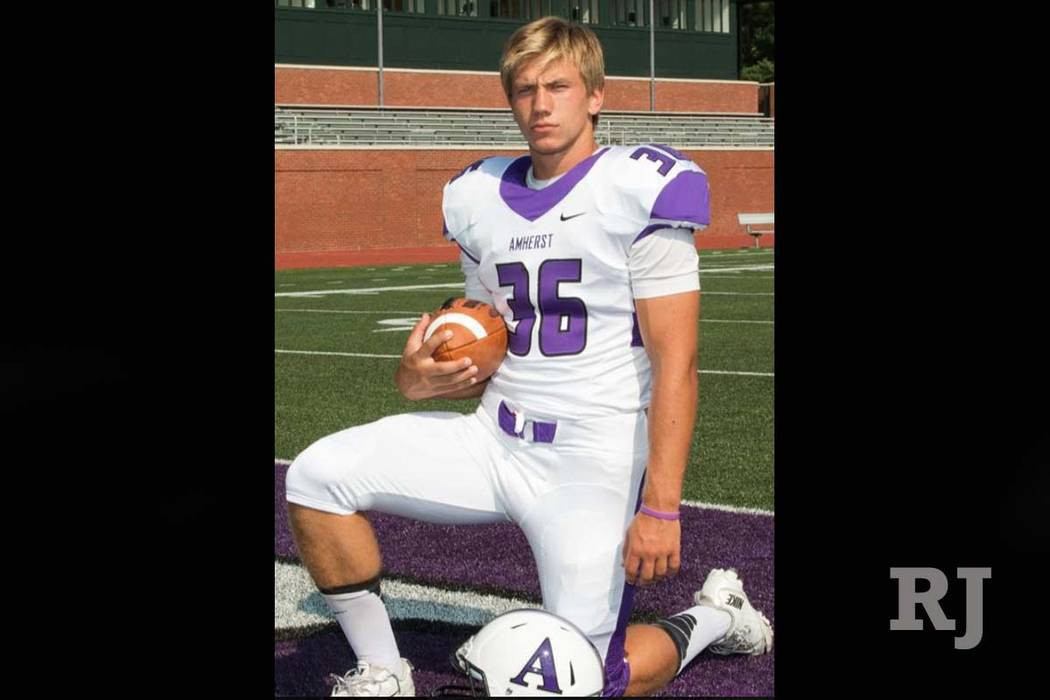 Andrew Dorogi, an Amherst College football player died last Friday in Mexico City, officials confirmed on Tuesday. Dorogi, a senior economics major, died on Friday, a spokeswoman for the private college said in an e-mail. The US State Department, through a spokeswoman, confirmed that Dorogi died while in Mexico City. The Boston Globe said neither the college nor the State Department provided details about Dorogi's death.
"We extend our deepest sympathies on behalf of the entire Amherst community to his family, friends, teammates, coaches, and teachers," said Amherst College spokeswoman Caroline Hanna in an e-mail. "At this time, in keeping with the wishes of Andrew's family, we have no other information to share." According to a football roster on the school's website, Dorogi was a senior tight end from Cleveland, Ohio. The school's spring break, according to its website, started on March 10 and ran through March 18.


WHISTLEBLOWER AGREES TO TESTIFY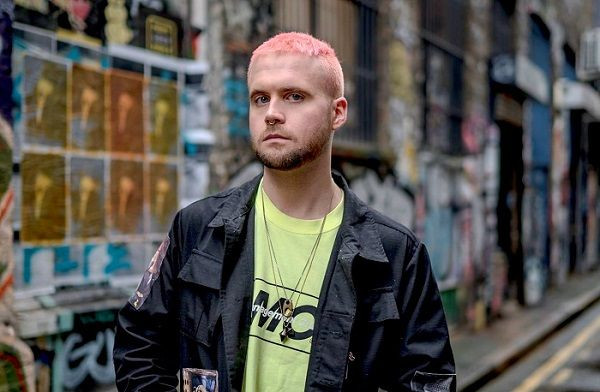 Cambridge Analytica whistleblower Christopher Wylie, who informed multiple explosive reports over the weekend about how the London-based data firm, which was hired by the Trump campaign, misused Facebook data during the 2016 election, agreed to Democrats' requests that he testify and provide documents to the committee. Dems had struck a defiant stance after Republicans' announcement last week. A lawyer for Wylie confirmed to CBS News that Wylie would appear and that the committee had been duly informed of his intention to do so. Committee officials said they were expecting both testimony and documents from Wylie in the coming weeks.
The Washington Post first reported Wylie's willingness to provide testimony. Though firm in their insistence that the Russia probe has officially ended, Republicans indicated that they would hear Wylie out. "Sure, let's see what they have," said Rep. Peter King, R-New York. "We've said if something new comes up we'd look at it."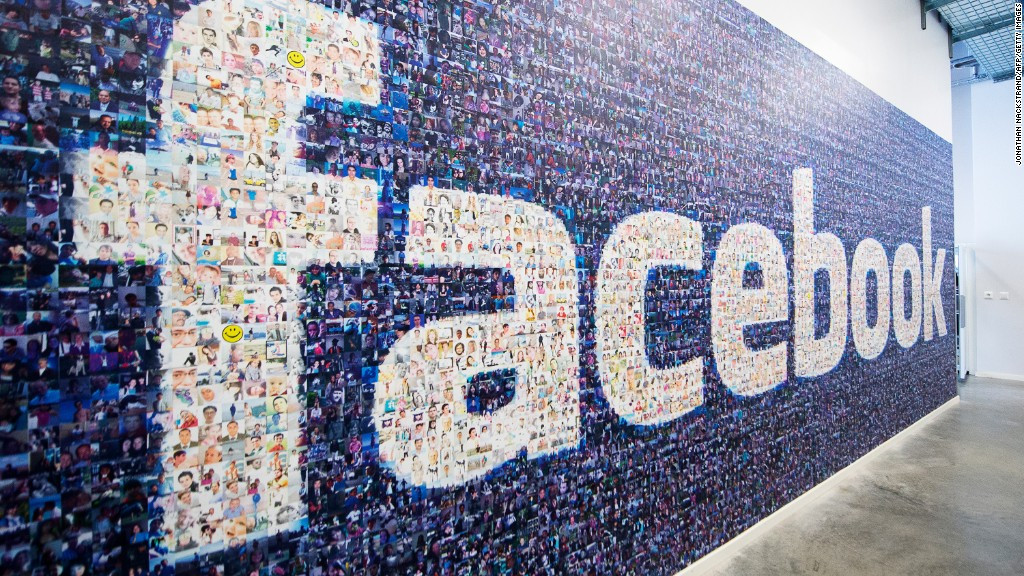 The committee has already interviewed at least two witnesses within the Trump campaign-Cambridge Analytica nexus. The Trump campaign's digital director Brad Parscale, who has since been named President Trump's 2020 campaign manager, testified for roughly nine hours in the fall. His testimony reportedly did not satisfy Democrats, who found him unresponsive to some lines of questioning. Cambridge Analytica CEO Alexander Nix, who resides in London, was interviewed via teleconference in December. On Tuesday afternoon, British broadcaster Channel 4 aired secretly-filmed footage of Nix disparaging the committee's interview in a multi-part investigation into the company. According to Nix, Republican members asked just three questions. "After five minutes – done," he said. "The Democrats asked two hours of questions." "They're politicians, they're not technical," Nix said. "They don't understand how it works." Cambridge Analytica suspended Nix as CEO after the secret recordings aired.