Trending 3-20-2018
|
author/source:
Renée Greene
PACKAGE HEADED FOR AUSTIN EXPLODES AT FEDEX

A package destined for an address in Austin, Texas, exploded at a FedEx distribution facility near San Antonio early Tuesday morning, reportedly resulting to a slight injury to an employee according to NPR.
The FBI has agents at the site of the explosion, which comes after a string of bombings in Austin. FBI spokeswoman Michelle Lee says, "We believe that the explosion is likely connected" to those earlier blasts. The package detonated at around 12:25 a.m. local time at a facility in Schertz, Texas, northeast of San Antonio, the FBI says. It's the fifth explosion of a device either in Austin or meant to be delivered to the city. Investigators said Monday that a "serial bomber" is behind the attacks, which have killed two people and injured several others.
"Several local news outlets report the package was coming from Austin and being sent to an Austin address," Nadia Hamdan of member station KUT in Austin reports. "The FedEx facility is about an hour southwest of the city." It seems that Tuesday's explosion was not as dangerous as it might have been had it reached its target. The package "contained shrapnel consisting of nails and pieces of metal, sources said," according to the Austin CBS affiliate, which said the Schertz facility has 75 employees.
CUOMO VS. NIXON IN RACE FOR GOVERNOR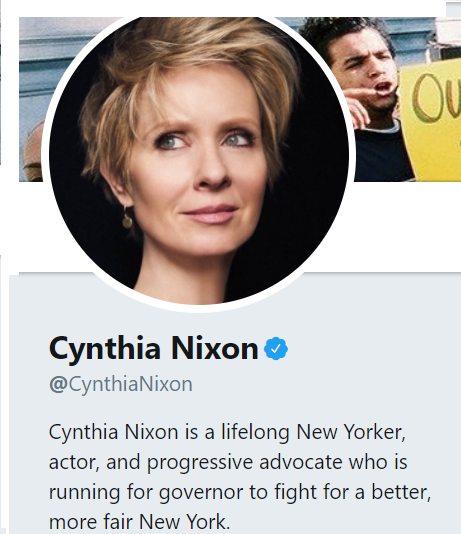 That's right, Cynthia Nixon, Miranda Hobbes of "Sex in the City" has thrown her hat in to the ring for Governor of New York. That's so Miranda Hobbs! Nixon officially announced her candidacy on Twitter on Monday.
"New York is my home," Nixon says in her video. "I've never lived anywhere else. When I grew up here, it was just my mom and me in a one-bedroom fifth-floor walk-up. New York is where I was raised and where I'm raising my kids. I'm a proud public school graduate and a prouder public school parent. I was given chances I just don't see for most of New York's kids today." Nixon is running on a platform of equality in bridging the income gap. She tweeted to announce her candidacy-
Cynthia Nixon
✔@CynthiaNixon
I love New York, and today I'm announcing my candidacy for governor. Join us: http://bit.ly/gocynthia
2:02 PM - Mar 19, 2018
Twitter Ads info and privacy
According to Vogue, Nixon positioned herself as an outsider looking to upend politics as usual: "Our leaders are letting us down. We are now the most unequal state in the entire country, with both incredible wealth and extreme poverty. Half the kids in our upstate cities live below the poverty line. How did we let this happen? I love New York. I've never wanted to live anywhere else, but something has to change. We want our government to work again, on health care, ending mass incarceration, fixing our broken subway. We are sick of politicians who care more about headlines and power than they do about us. . . . It can't just be business as usual anymore. If we're going to get at the root problem of inequity, then we have to turn the system upside down. We have to go out ourselves and seize it. This is a time to stick our necks out and to remember where we came from. This is a time to be visible; this is a time to fight." All of the Miranda Hobbs, and thousands of other women in New York must be proud of their girl!


WHERE IN THE WORLD IS MARK ZUCKERBERG?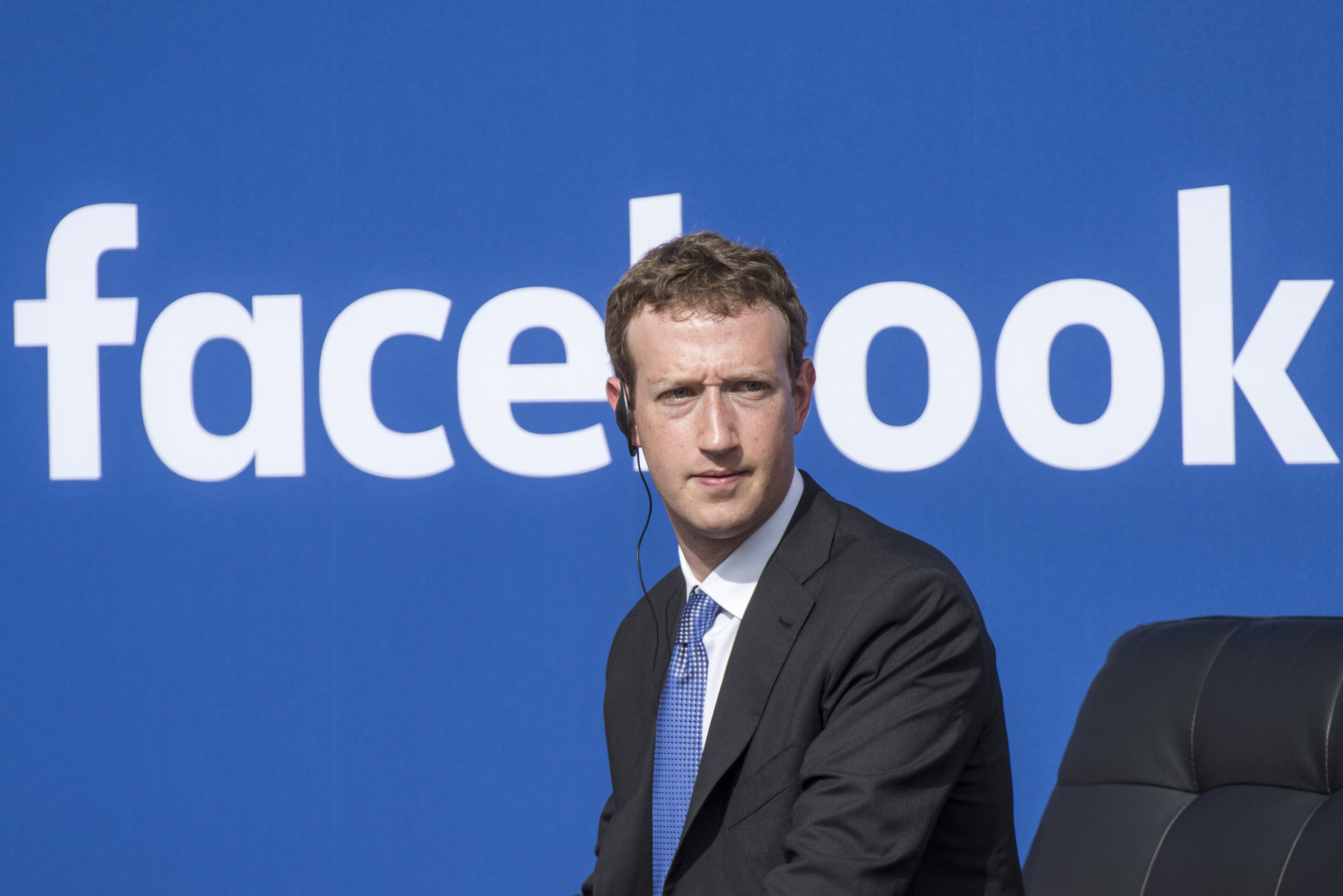 Facebook is facing mounting questions about how its user data came to be harvested for political purposes. Claims by the New York Times and UK media that Cambridge Analytica tried to influence how Americans voted using information improperly gleaned from 50 million Facebook users have already seriously hurt its brand. Today on Wall Street, following Monday's drop, Facebook continues to plummet but it is not taking the rest of the NASDAQ with it. Most notably, the FANG, as the market rises this morning, the rest in the group Apple, Netflix and Google are back on the rise at the time of this writing.
The London-based data analysis firm worked on President Donald Trump's campaign. It has denied the claims and says it did not use Facebook data in the 2016 campaign. Facebook will hold a staff meeting Tuesday to address questions about the Cambridge Analytica scandal and the company's policies on data protection, two sources with knowledge of the matter told to CNN. The meeting was first reported by The Verge.
While all of this broke on Friday, Facebook CEO Mark Zuckerberg has yet to make any public comment. Perhaps saving it for his next trip to Capitol Hill as this story continues to unfold.
HERE WE SNOW AGAIN ON OUR OWN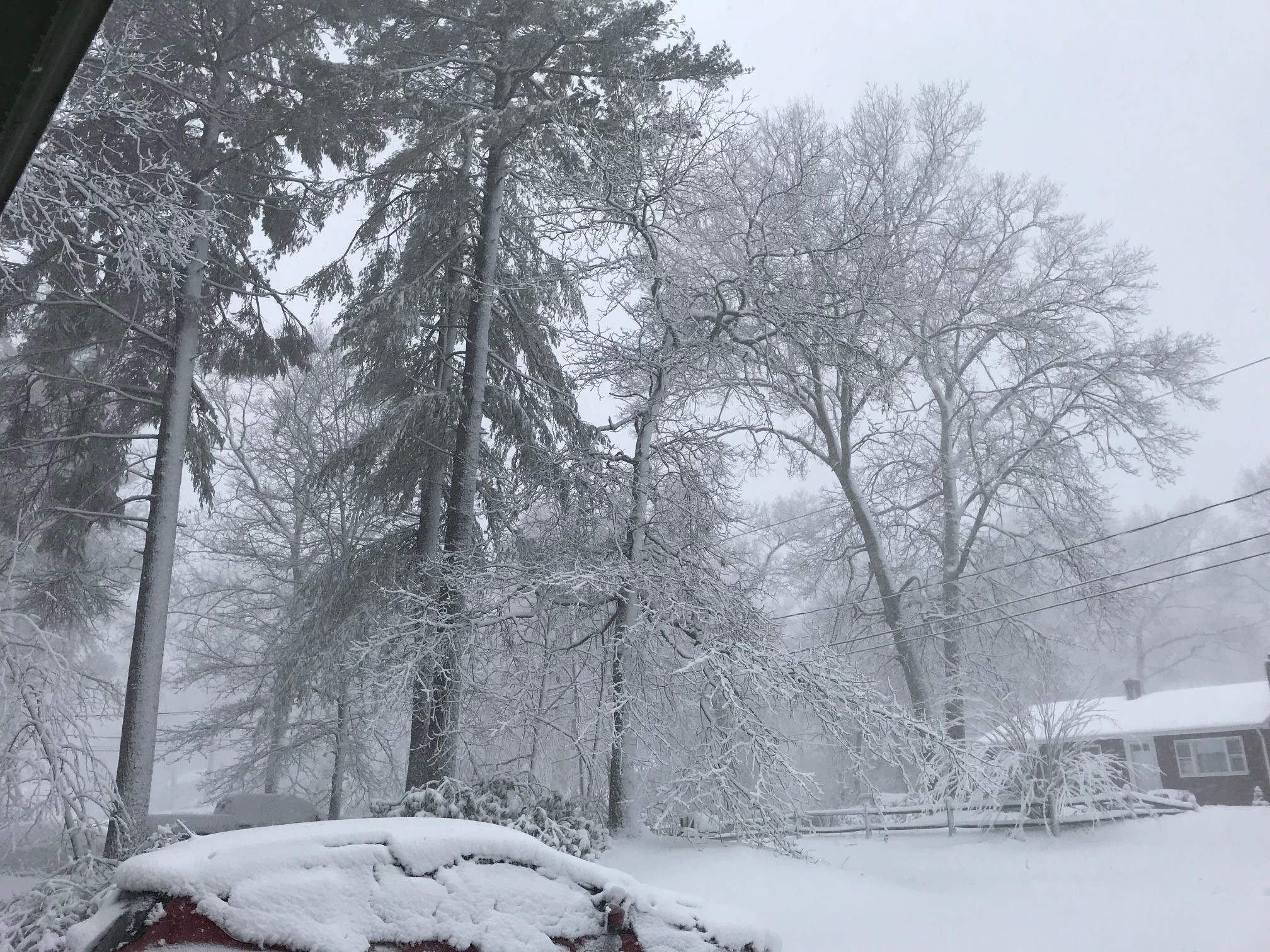 Into spring we go with New England's fourth snow storm coming this way. The Boston area is set to get up to 10 inches of snow from a "winter storm". The storm is expected to start on Wednesday morning into early Thursday according to the National Weather Service. Massachusetts is under a storm watch through 8 AM, Thursday. Coastal flooding as with the last three storms has also been posted for the coastal communities south of Boston, including the Cape and Islands.
STEEPED IN STYLE
In honor of Marilyn Riseman don't miss the Fashion Show Series, "Steeped in Style" featuring informal fashion presentations of leading local designers and boutiques, every other Tuesday at the Courtyard Restaurant in the Boston Public Library starting today March 20th. Informal show segment 1 starts at 1 PM followed by a second show at 2 PM. Daniel Hernandez Couturier is with Christopher Poirier and 18 others, through July 10th. CLICK HERE for more info