Trending 3-13-2018
|
author/source:
Renée Greene
PACKAGE BOMBS PUTS AUSTIN ON ALERT
Doorstep bombs have put the city the alert is on package bomb explosions instead. Over the past ten days, three package bombs have exploded killing a teenager, a 39-year-old man and critically injuring an elderly woman, after residents found a package outside their door. Police believe these bombs are related as they see similarities in the 3 blasts. They also suspect the attacks are racially motivated. The victims were African American and the critically injured a Hispanic woman. So, far there is no evidence that the victims are connected. Police have warned the community to call if they receive an unexpected package.



TILLERSON, YOU'RE FIRED!
Secretary of State Rex Tillerson is out being replaced by Mike Pompeo, the director of the C.I.A. The announcement came early this morning from President Trump. The tension between Trump and Tillerson has been ongoing for months. The two were consistently at odds regarding many major foreign policy issues. Trump, true to form made the announcement on Twitter. Rex Tillerson found out that he was fired through this tweet.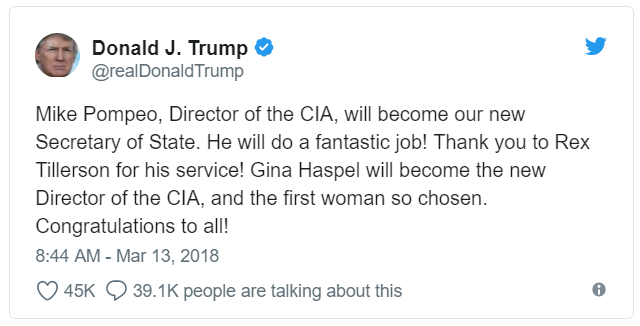 SCORE WIN FOR SAUDI ARABIAN WOMEN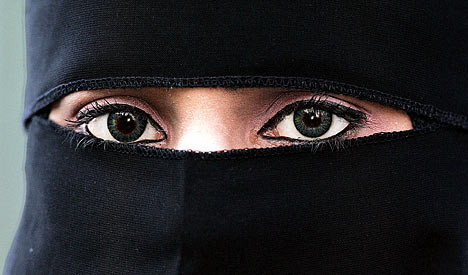 Divorced moms in Saudi Arabia can now keep custody of their kids without filing lawsuits. Women were required to petition courts to get custody of their children after divorce prior to this ruling. It sometimes took years. This move, according to CNN is part of a series of sweeping social and economic reforms in the kingdom known as Vision 2030. It is a major move in a region that heavily favors male guardianship. Over the past two years, the reforms have been spearheaded by Saudi Arabia's 32-year-old Crown Prince Mohammed bin Salman.



SNOW
What else is there to say? It is coming down in Boston, the cape, the islands, you see it. If you're not in this area, it's on! Coming down in a clip of 1 to 3 inches an hour with wind gusts pacing to hit over 40 miles. It started about 6 AM and it's expected to last throughout the early evening. Flights are canceled, Amtrak canceled between NYC and BOS, ferries are canceled, subway lines, "The T" are running slower than usual. Stay home, relax, take a nap and get the hour back that you lost this weekend.