Today is International Women's Day
|
author/source:
Renée Greene


Today is International Women's Day
International Women's Day (IWD) is celebrated on March 8 every year. It commemorates the movement for women's rights. While the first observance of a Women's Day was held on February 28, 1909
, in New York. March 8th was suggested by the 1910 International Woman's Conference to become an "International Woman's Day." After women gained suffrage in Soviet Russia in 1917, March 8th became a national holiday there. The day was then predominantly celebrated by the socialist movement and communist countries until it was adopted in 1975 by the United Nations.
2018 Time is Now: Rural and urban activists transforming women's lives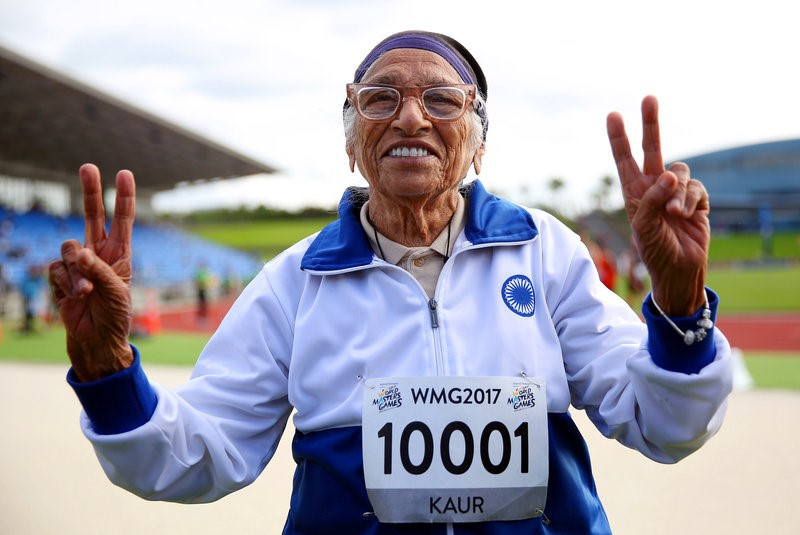 At Age 101, She's A World Champ Runner
Story BY: CHHAVI SACHDEV
Picture: Man Kaur of India celebrates after competing in the 100-meter sprint in the 100+ age category at the World Masters Games in Auckland, New Zealand, in April. Michael Bradley/AFP/Getty Images

Man Kaur is 101, but her routine could tire most 20-somethings. Every day she wakes up at 4 a.m., bathes, washes clothes, makes tea, recites prayers until about 7 a.m. Sometimes she goes to the Gurdwara, the place of worship for Sikhs, other times she prays at home. And then she goes to the track for an hour of sprinting practice. And she's not just doing it for fun. A competitive runner, Kaur is a world record holder in her age group for several categories and is now training for the Asia Pacific Masters Games in Malaysia next September. Now you may be thinking ... is she really 101? Kaur doesn't have proof of her age but her oldest child does. When her baby's birth certificate was issued 81 years ago, Kaur was 20, so you do the math. She started her track and field moves at 79 and she's been running full blast ever since. Story by: Chhavi Sachdev is a journalist based in Mumbai. Contact her on twitter @chhavi
Shot By Her Boyfriend And Now Using A Wheelchair, She Found A 'New Me'
Story By: Malaka Garib (NPR)
Picture: Malebogo Molefhe, a winner of the 2017 International Women of Courage award, at the U.S. Department of State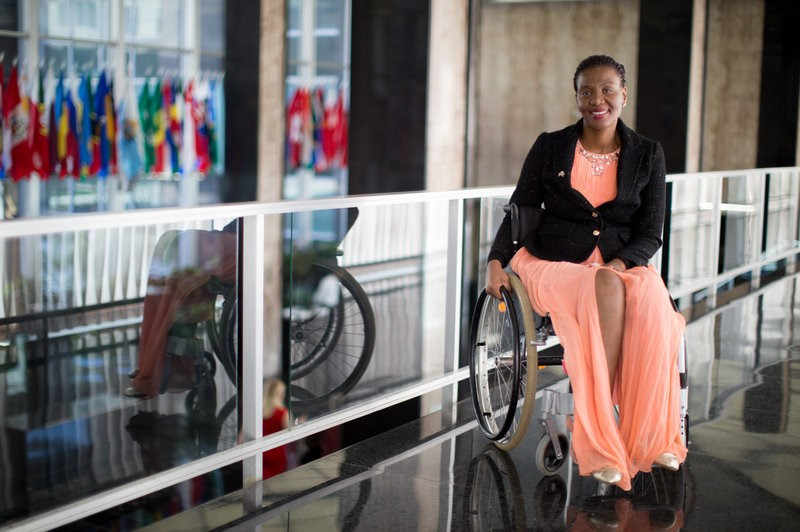 When people find out that Malebogo Malefhe uses a wheelchair because she was shot by her boyfriend, the first question they ask is: "What did you do to him?" Now Malefhe, who sustained eight bullets from her boyfriend of 10 years, wants to make sure that no woman who has faced domestic abuse is asked this question ever again. It's a tragic story.

After your boyfriend shot you, he took his own life. They call it passion killing, and it's been a trend [in Botswana] over the past 15 to 20 years. You hear stories of men in relationships who disagree about certain things, then brutalize women or hang themselves.
Passion killings seem to be a common topic in the news, and there's been a study about their portrayal in the media. And in a six-month period in 2009, the police reported 89 deaths in Botswana from crimes of passion — seven men and 82 women.
Where do you think this horrific phenomenon stems from?
We have cultural norms that limit women, like the bride's price — the dowry. It bounds women to men and makes men think that once they have paid the price, then they own the woman. Culturally, women are not allowed to speak out against their husbands. When they try to talk to them or voice their concerns, men become threatened. They don't really like it. So they take action.
You barely survived. You were left with spinal cord injuries and you now use a wheelchair. How did you find the strength to overcome it all?
I don't want to lie — it was one of the scariest moments of my life. It was not easy. My injury was extensive. I almost lost my life. I had to learn how to use my body again. I had to learn to live over again. My friends and family stood by me and gave me the hope to keep living my life. This year, the U.S. State Department gave her the 2017 International Women of Courage Award. Now in its 11th year, the prize recognizes women who have put their lives on the line to improve their communities.
"Malebogo is being honored for her tenacity, strength, and resilience to help other women and girls overcome the scourge of domestic violence," said Thomas A. Shannon Jr., undersecretary for political affairs at the State Department, speaking at the awards ceremony in Washington, D.C., on Wednesday.
Malefhe, 37, a former basketball player for Botswana's national team, also advocates for the advancement of women in sports, with a focus on women with disabilities. She spoke with us about the shooting, her goals and how she stays motivated to help others. This interview has been edited for length and clarity.
To find myself in that bottomless pit took so much courage to rise. And when I did, I looked at my life and said, I can use my story to help women. If I don't tell my story, who else is going to do that? The incident in 2009 nearly cost Malefhe her life. Since then, she has devoted herself to fighting gender-based violence in her native Botswana and teaching women that when men hurt them, it's not their fault. Story From: MALAKA GHARIB NPR
Barbie Unveils Dolls Based on Inspiring Women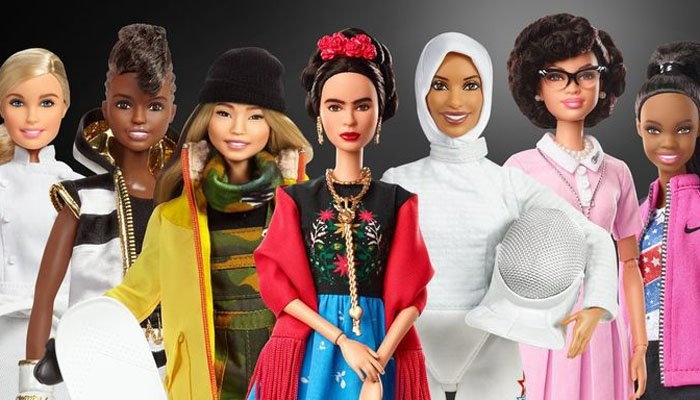 US toymaker Mattel on Wednesday unveiled a new line of Barbie dolls based on accomplished women that include US snowboarder Chloe Kim, Australian conservationist Bindi Irwin and Mexican artist Frida Kahlo. The toymaker announced the new dolls ahead of International Woman's Day on Thursday.
Most of the new dolls are based on living women such as Chinese volleyball champion Hui Ruoqi, French chef Helene Darroze and British boxing champion Nicola Adams. Another line dubbed "Inspiring Women" is based on historic celebrities such as pioneer aviatrix Amelia Earhart and African-American mathematician Katherine Johnson, made popular by the 2016 Hollywood movie "Hidden Figures."
The new dolls, however, keep the unrealistically thin and lean proportions of a classic Barbie doll. Mattel's Barbie, for decades a blonde white doll, began in recent years to diversify its line in order to boost sales. In early 2016, the California-based company launched Barbie versions in three different body shapes -- tall, petite and curvy -- and in seven different skin tones.
In December 2017, Mattel launched a Barbie doll based on US Olympic fencer Ibtihaj Muhammad, an American of Muslim faith who competes with a hijab head cover. This diversification has allowed Barbie to be one of Mattel's few successful toy lines, showing a nine percent growth in the fourth quarter of 2017 in a year that the company's global sales dropped by 10.5 percent.