Your Nurse Patient Advocate
|
author/source:
Robin Sparda RN, BSN, CDP, iRNPA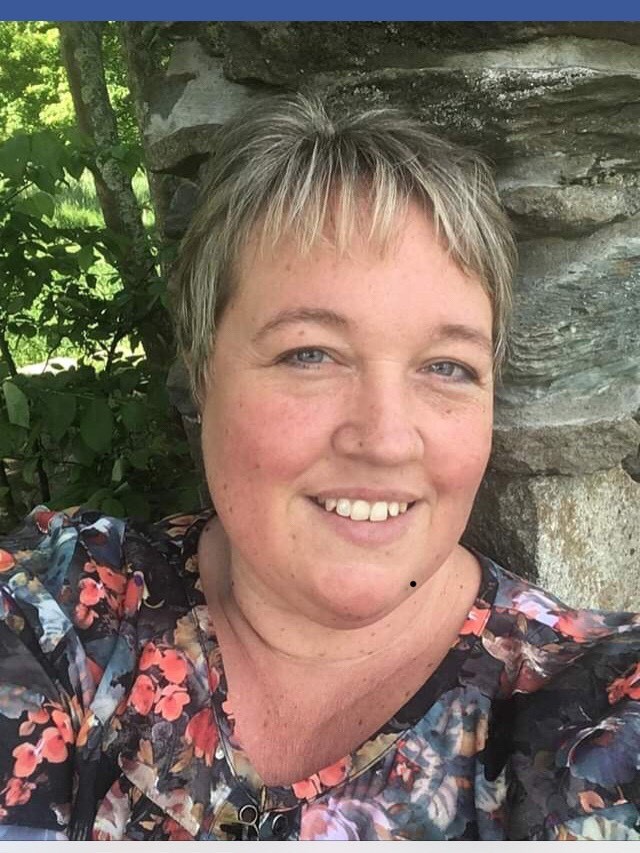 Hi, I am Robin Sparda RN, BSN, CDP, iRNPA and this is My Story about my journey on becoming an Independent Registered Nurse Patient Advocate. It is my passion in life, helping families and their loved ones navigate the health care system because at times it can be quite challenging. It is during these times that having an Advocate by your side gives a person peace of mind and is an extra set of eyes and ears listening and keeping track of small details.
A little about me to begin: I have been a Registered Nurse now for 22 years, most specifically working as a cardiac and geriatric psychiatric nurse in local hospitals. I love being a nurse but I knew there was something more I wanted to do with my nursing. It was when my father in law needed assistance with his activities of daily living and going to his medical appointments that I became his private patient advocate. My father in law had late-stage Alzheimer's Disease and underlying cardiac issues. Caring for my father in law was the best choice and he lived his last few years enjoying life with friends and family. Before he passed, he held my hand and thanked me for everything I had done for him. This is something I will never forget.
I started researching patient advocacy while he lived here with us and I knew I had discovered my passion for my nursing journey. I attended a few patient advocacy conferences but in 2015 I enrolled in the Independent RN Patient Advocate program through the University of Arizona and started my business Your Nurse Advocate. It was time to share with others how they too can manage their own health. We assist our clients and their families by attending medical appointments with them, advocating for you or your loved ones in a hospital setting, reviewing medical records and creating a unique, personalized and comprehensive timeline of your medical history. We educate our clients on their health conditions, medical recommendations and plan of care as advised by their medical team, therefore, allowing our clients the ability to make an informed decision for their own healthcare journey. Our services include facilitating communication and collaboration between your medical providers and you. Our goal for our clients is to Be Informed, Be empowered and Be Prepared.
A little story in my Patient Advocacy life that affected me occurred two years ago, my Mom lives in Tennessee and went in for an elective hip surgery replacement. She said no worries Robin, simple surgery, physical therapy and I'll be on my feet in no time and back to work. My Mom is a Registered Nurse with 40+ years of experience. I offered my assistance, said I would fly down and she declined. She said you have your own kids to take care of, I said okay Mom. Well, I spoke to her right after the surgery and with the surgeon also on Thursday afternoon. I was ensured everything had gone well. I went to work at my hospital position for the next two days and let my brother know I was working and could he please get updates on Mom. If you know my Mom, late 60's, beautiful, serious and funny at times. I can laugh at this now but yes my mom had gone prior to her surgery and had a manicure and pedicure done the day before her surgery. Well, my brother called me on Saturday, two days post-surgery and asked me,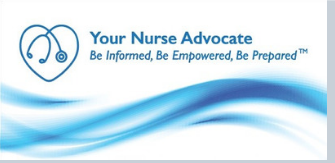 Have you heard from Mom? I said No, I've been working and I asked you to check on her while I worked. Immediately, I finished my shift and made a call to the hospital and was informed by the nurse that my Mom was only alert and oriented to her name. I am her Health Care Proxy and not one phone call was made to me about the change in my Mom's health condition. I became her advocate at that moment because she needed my help. I spoke with the physician, discussed possible reasons for her change in condition and collaborated with the physician about a treatment plan of care. There were details missing out of her medical record at the hospital, that could have been life-threatening. These were addressed and the hospital's Sepsis protocol was begun. What they only saw was an older woman that was confused, and most likely experiencing some effects from the anesthesia. In fact, my Mom was experiencing Sepsis-related to a urinary tract infection. IV hydration was begun, IV antibiotics were begun and lab work to monitor her sepsis treatment was in effect. It was a bit scary, even for me. This was my Mom. I flew to Tennessee immediately, got her settled into her rehabilitation facility for intensive physical therapy, coordinated with visiting nursing services upon discharge from rehab and set up her apartment for her for when she was released from rehab. Prior to this incident, my Mom didn't understand all the aspects of what I did as an Independent RN Patient Advocate but she'll tell you now that she's my number one supporter and I saved her life that day.
ROBIN LYNN:
Facebook: Robin Lynn I Instagram: Robinrnpatientadvocate I +1 (617) 240-1874 I [email protected]