Places to Go in December
|
author/source:
Lyvia Feraco
IN THEATRES / TV / DVD / On Demand / Amazon Prime Video*:
The Nutcracker And The Four Realms
The Marvelous Mrs. Maisel, Season 2*
The Black Nativity
Black Nativity
In a contemporary adaptation of Langston Hughes' celebrated play, the holiday musical drama BLACK NATIVITY follows Langston(Jacob Latimore), a street-wise teen from Baltimore raised by a single mother, as he journeys to New York City to spend the Christmas holiday with his estranged relatives Reverend Cornell and Aretha Cobbs (Forest Whitaker and Angela Bassett). Unwilling to live by the imposing Reverend Cobbs' rules, a frustrated Langston is determined to return home to his mother, Naima (Jennifer Hudson). Langston embarks on a surprising and inspirational journey and along with his new friends, and a little divine intervention, he discovers the true meaning of faith, healing, and family.
SHOWS / PLAYS:
November 29–December 30, 2018
1 - The Nutcracker
Come enjoy the world-class Boston Ballet performing the holiday classic "The Nutcracker" at The Boston Opera House.
December 2, 2018
2 - The Story Of Chanukah
A Light Through the Ages tells the meaning of Chanukah through story and song, concluding with a dramatic candle-lighting ceremony at Central Reform Temple. Free.
November 30, 2018 - December 31, 2018
The Slutcracker
Not quite as family-friendly, this adult interpretation of the above classic features dry-humping clowns, a mischievous aunt, and, of course, the Dildo Prince. The show debuted to a sold-out crowd in Somerville 10 years ago, and it continues to sell out year after year at Somerville Theatre.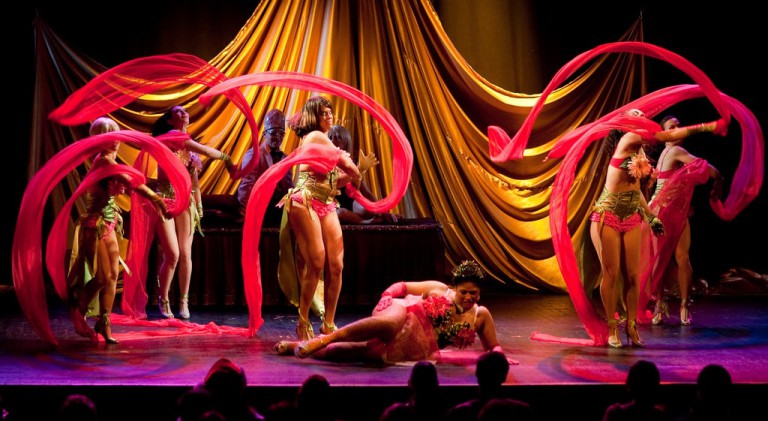 December 7 - 23, 2018
1 - Black Nativity (archive)
Gospel Nativity Black Nativity tells the story of the Nativity in song, scripture, music, poetry, and dance with a cast of 50 people at the Paramount Center.
December 12, 2018
2 - Messiah
The North End Music and Performing Arts Center plus a choir and soloists perform Handel's Messiah (Part 1) at St. Stephen's Catholic Church.
December 15 - 23, 2018
1 - A Christmas Carol
Christmas play, a Charles Dickens' classic about the miraculous transformation of miserly Scrooge. At the Hanover Theatre in Worcester.
December 1 & 8, 2018
2 - Chocolate Tour
Take a two-hour walk learning about the history of chocolate-making in Boston's Back Bay, with four stops for champagne truffles, chocolate confections, and even a chocolate cocktail on the Tipsy Chocolate Tour for age 21+.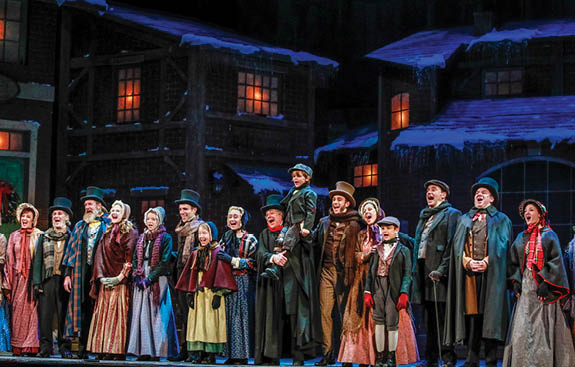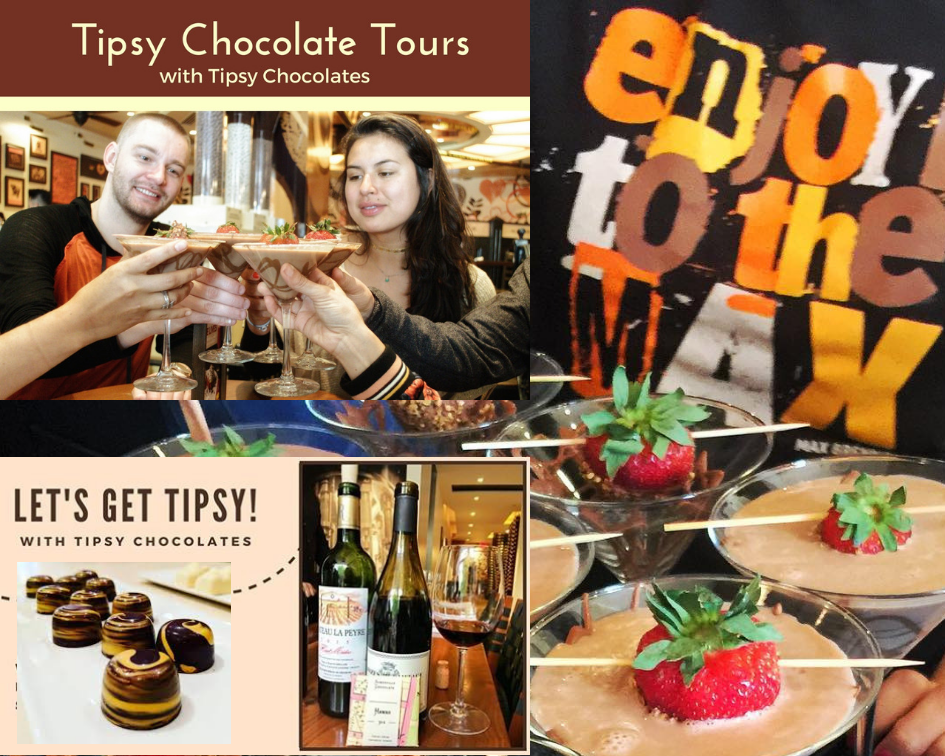 December 5, 2018
Hanukkah: The Festival of Lights promises "an evening of art, culture, and community" with art exhibits, live performances, and art-making at the Museum of Fine Arts. Free admission beginning 4 p.m.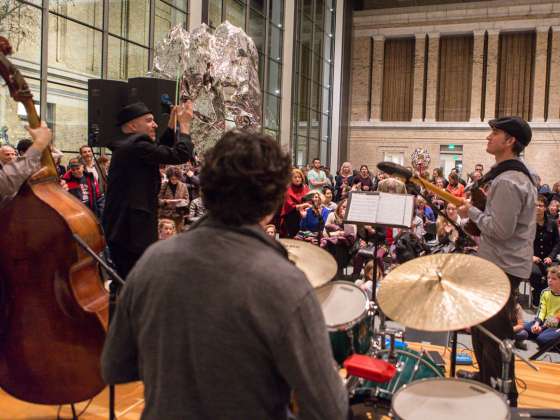 December 9, 2018
Charles Dickens Festival
Dickens Holiday Festival has holiday vendors, carolers, bell ringers, and fiddlers upstairs. On the main floor, costumed actors will read "A Christmas Carol" by Charles Dickens, at the Charles River Museum of Industry and Innovation in Waltham. Admission cost.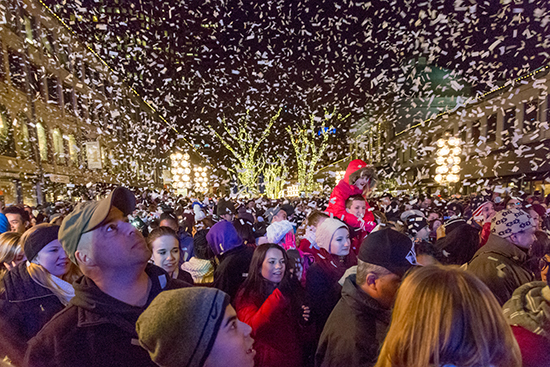 November 27, 2018 - January 1, 2019
Blink! A Light A Light & Sound Extravaganza at Faneuil Hall
Once Thanksgiving is over, head down to historic Faneuil Hall to catch the annual holiday light and sound extravaganza Blink! (the marketplace is closed Thanksgiving, but open the rest of the weekend). The seven-minute show begins daily at 4:30 p.m. and repeats all evening long. It features 350,000 LED lights that have been choreographed to holiday music recorded by the Boston Holiday Pops. On Saturday, November 28, 150 tubas will serenade onlookers at Faneuil Hall during the Boston Tuba Christmas Concert from 2 to 3 p.m; free and open to the public.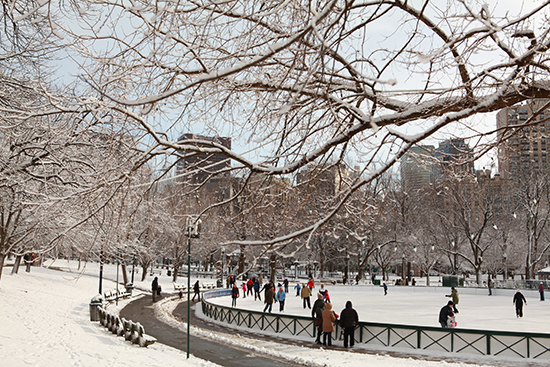 November 14, 2018 - March 6, 2019
Ice Skating on the Boston Common Frog Pond
With winter's chill finally creeping back, one of Boston's most popular winter traditions returns: ice-skating on the Boston Common Frog Pond. But when? The website says "late November" and advises checking the Facebook page for updates. And then, the magic. Nestled inside the nation's oldest public park, the Frog Pond is surrounded by trees strung with lights for the holidays. Admission is $5 for people 58 or more inches tall, and free for people under 58 inches. Skaters can bring their own skates or rent them for $10 ($5 for kids). You can also rent a locker for $2 and get your skates sharpened ($8 a pair).
Ice Skating on the Boston Common Frog Pond is Monday, 10 a.m. to 4 p.m., Tuesday through Thursday, 10 a.m. to 9 p.m., Friday and Saturday, 10 a.m. to 10 p.m., and Sunday, 10 a.m. to 9 p.m. Closed Thanksgiving Day.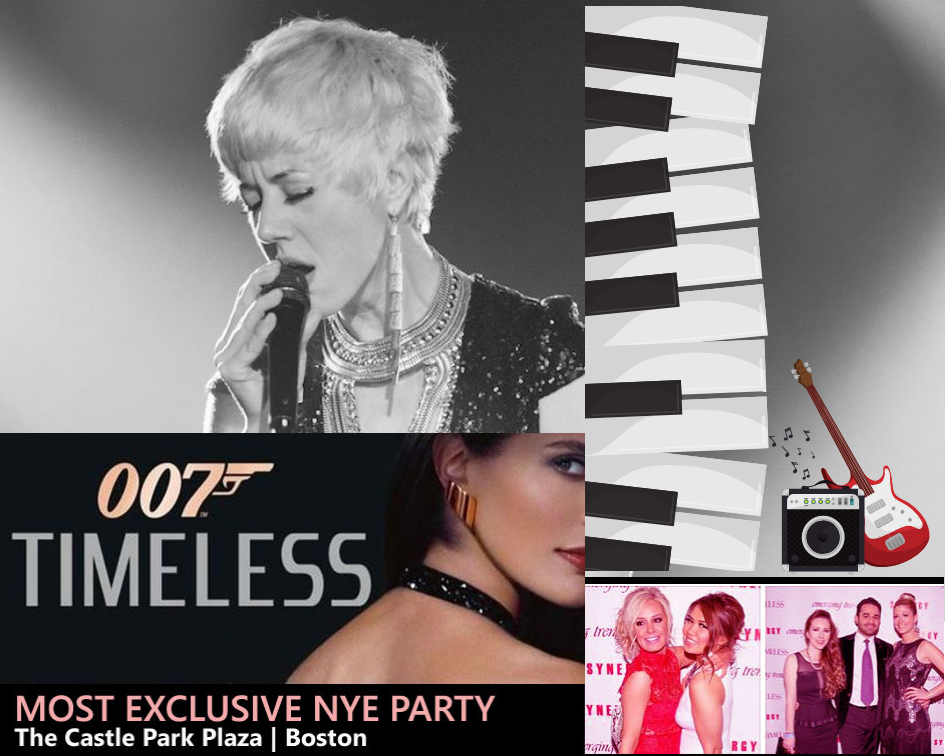 December 31, 2018
New Year's Eve - James Bond
Timeless is a sophisticated party with local celebrities and live performances in Castle at Park Plaza.
December 31, 2018
New Year's Eve - Concert
No need to dress up for Low-Key New Year's Eve, featuring singer-songwriter Ruby Rose Fox and an included dessert in East Cambridge.
Source: FoxSearchlight, Youtube, events12