March is National Women's History Month
|
author/source:
Renée Greene
March is National Women's History Month
In 1987 the US Congress designated March as National Women's History Month. This creates a special opportunity in our schools, our workplaces, and our communities to recognize and celebrate the often-overlooked achievements of American women. Each year there is a special Theme and women whose lives exemplify that theme is selected as National Honorees.

NEVERTHELESS, SHE PERSISTED:
Honoring Women Who Fight All Forms of Discrimination Against Women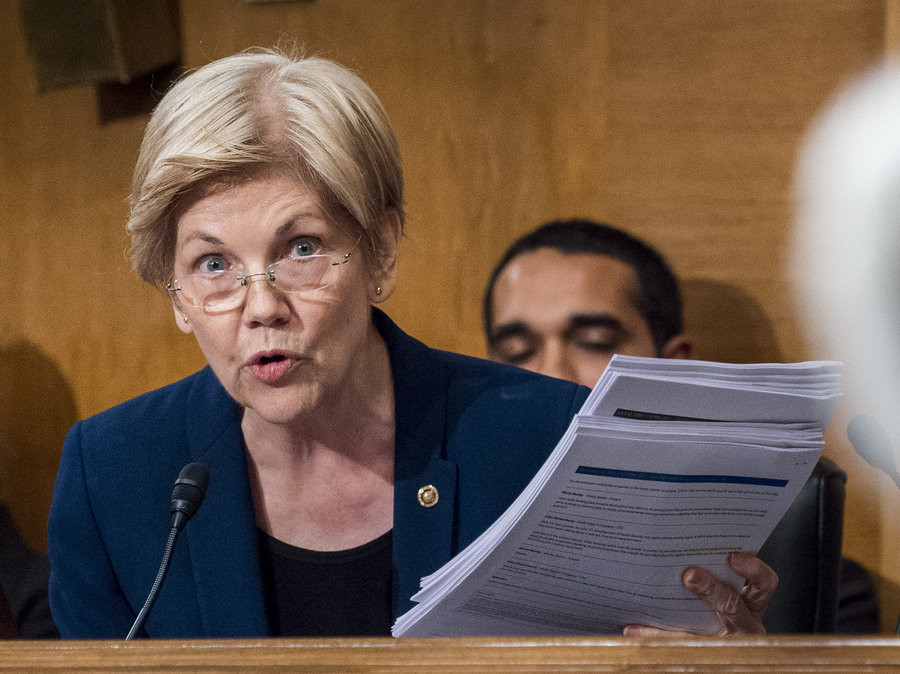 The 2018 National Women's History theme presents the opportunity to honor women who have shaped America's history and its future through their tireless commitment to ending discrimination against women and girls. The theme embodies women working together with strength, tenacity, and courage to overcome obstacles and achieve joyful accomplishments. Throughout this year, we honor fifteen outstanding women for their unrelenting and inspirational persistence, and for understanding that, by fighting all forms of discrimination against women and girls, they have shaped America's history and our future. Their lives demonstrate the power of voice, of persistent action, and of believing that meaningful and lasting change is possible in our democratic society. Through this theme, we celebrate women fighting not only against sexism, but also against the many intersecting forms of discrimination faced by American women including discrimination based on race and ethnicity, class, disability, sexual orientation, veteran status, and many other categories. From spearheading legislation against segregation to leading the reproductive justice movement, our 2018 honorees are dismantling the structural, cultural, and legal forms of discrimination that for too long have plagued American women.
In additional to National and Community Honorees we recognize the ongoing persistence of our mothers, grandmothers, aunts, sisters, neighbors, and friends. We hope you will join us in celebrating all women this month and throughout the year.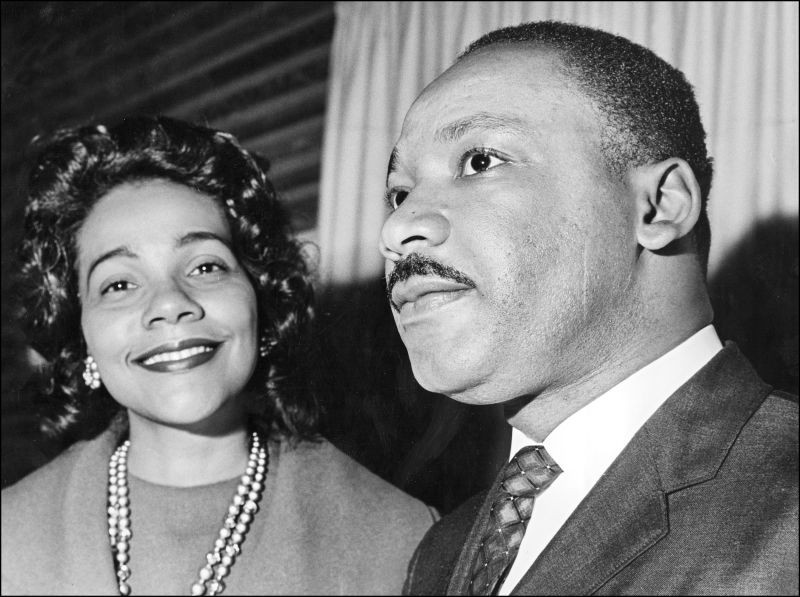 Nevertheless, She Persisted: This phrase was born in February 2017 when Senator Elizabeth Warren, D-MA, was silenced during Jeff Sessions' confirmation hearing for Attorney General. At the time, Warren was reading an opposition letter penned by Coretta Scott King (a past NWHP honoree) in 1986. Referring to the incident, Senate Majority Leader Mitch McConnell, R-KY, later said "Senator Warren was giving a lengthy speech. She had appeared to violate the rule. She was warned. She was given an explanation. Nevertheless, she persisted." Feminists immediately adopted the phrase in hashtags and memes to refer to any strong women who refuse to be silenced.
Fighting all forms of discrimination against women takes persistence. The 2018 honorees have all gotten the message to stop, either directly or indirectly, yet they have all continued to fight and succeeded in bringing positive change to the lives of diverse American women.
Herself360 will feature one of the selected honorees each day in the month of March as well as others we've selected throughout the region and nationally whom we find worthy of honor in women's history.
National Women's History Project's 2018 Honorees
Susan Burton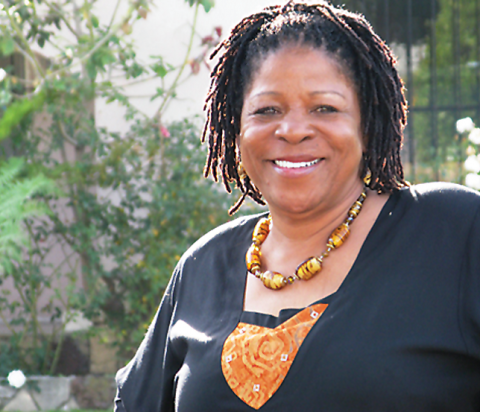 After Susan Burton's five-year-old son was accidentally hit and killed by a car, she numbed her grief through alcohol and drugs. As a result, she became trapped in the criminal justice system for nearly two decades before finding freedom and sobriety in 1997. Just one year later, Burton founded a nonprofit, dedicating her life to helping others break the cycle of incarceration.
Susan Burton founded A New Way of Life Re-Entry Project (ANWOL) in 1998; starting with just one house in Los Angles, she initially found participants at the bus stop where former prisoners were released. ANWOL now operates five residential homes and provides resources such as case management, employment, and pro bono legal services. ANWOL has provided direct services to over 1,000 women, over 75% of whom stay drug-free and out of prison. ANWOL empowers participants through advocacy, leadership and community organizing.
Burton is the co-founder of All of Us or None (AOUON) and the Formerly Incarcerated and Convicted People's Movement (FICPM), both national grassroots civil rights movements comprised of formerly incarcerated individuals, their families, and community allies. In collaboration with UCLA's Critical Race Studies Program, Burton launched the Employment Rights Re-Entry Legal Clinic which has grown to be the largest of its kind in Southern California.
Susan Burton has earned numerous awards and honors and is widely recognized as a leader in the criminal justice reform movement. She is a past Soros Justice Fellow, Women's Policy Institute Fellow and Community Fellow under the California Wellness Foundation's Violence Prevention Initiative. Burton has served on the state's Little Hoover Commission and the Gender Responsive Strategies Task Force. For her work, Burton was named a CNN Top Ten Hero in 2010 and received the prestigious Citizen Activist Award from the Harvard Kennedy School of Government. In 2015 Burton was named by the Los Angeles Times as one of eighteen New Civil Rights Leaders in the nation. Her memoir Becoming Ms. Burton: From Prison to Recovery to Leading the Fight for Incarcerated Women was released in 2017.
THE FIRST FOREIGN BORN FIRST LADY: LOUISA CATHERINE ADAMS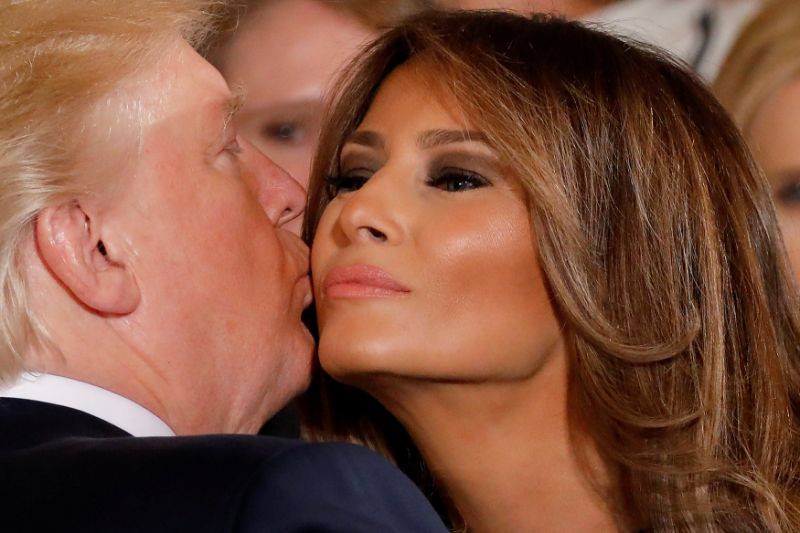 First lady Melania Trump (born Melanija Knavs in a village in the former Yugoslavia, now part of Slovenia) is only the second first lady to have been born outside of the United States. Louisa Catherine Adams, the British-born wife of John Quincy Adams, became the first in 1824 when her husband won the White House in one of the most controversial elections in the nation's history. In an era when so-called "electioneering" was frowned upon, Mrs. Adams played a vital role in building support for her more reticent, socially awkward husband during his presidential campaign, though criticism of her foreign background and "aristocratic" upbringing would follow her throughout his career.
Louisa Catherine Adams did not come to this country until four years after she had married John Quincy Adams. Political enemies sometimes called her English. She was born in London to an English mother, Catherine Nuth Johnson, but her father was American–Joshua Johnson, of Maryland–and he served as United States consul after 1790.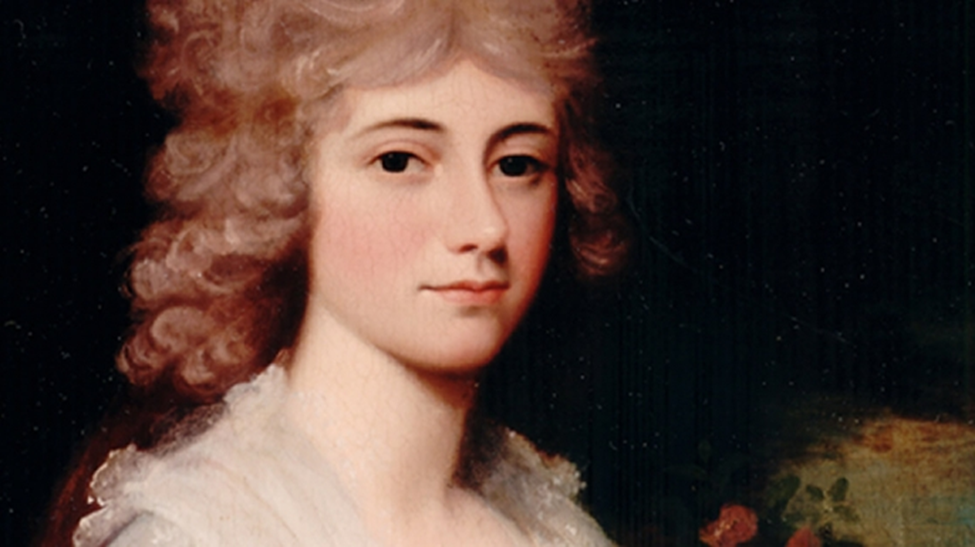 A career diplomat at 27, accredited to the Netherlands, John Quincy developed his interest in charming 19-year-old Louisa when they met in London in 1794. Three years later they were married and went to Berlin in course of duty. At the Prussian court, she displayed the style and grace of a diplomat's lady; the ways of a Yankee farm community seemed strange indeed in 1801 when she first reached the country of which she was a citizen. Then began years divided among the family home in Quincy, Massachusetts, their house in Boston, and a political home in Washington, D.C. When the Johnsons had settled in the capital, Louisa felt more at home there than she ever did in New England.
She left her two older sons in Massachusetts for education in 1809 when she took two-year-old Charles Francis to Russia, where Adams served as Minister. Despite the glamour of the tsar's court, she had to struggle with cold winters, strange customs, limited funds, and poor health; an infant daughter born in 1811 died the next year. Peace negotiations called Adams to Ghent in 1814 and then to London. To join him, Louisa had to make a forty-day journey across war-ravaged Europe by a coach in winter; roving bands of stragglers and highwaymen filled her with "unspeakable terrors" for her son. Happily, the next two years gave her an interlude of family life in the country of her birth.
Appointment of John Quincy as Monroe's Secretary of State brought the Adamses to Washington in 1817, and Louisa's drawing room became a center for the diplomatic corps and other notables. Good music enhanced her Tuesday evenings at home, and theater parties contributed to her reputation as an outstanding hostess.
But the pleasure of moving to the White House in 1825 was dimmed by the bitter politics of the election and by her own poor health. She suffered from deep depression. Though she continued her weekly "drawing rooms," she preferred quiet evenings–reading, composing music and verse, playing her harp. The necessary entertainments were always elegant, however; and her cordial hospitality made the last official reception a gracious occasion although her husband had lost his bid for re-election and partisan feeling still ran high.
Louisa thought she was retiring to Massachusetts permanently, but in 1831 her husband began 17 years of notable service in the House of Representatives. The Adamses could look back on a secure happiness as well as many trials when they celebrated their fiftieth wedding anniversary at Quincy in 1847. He was fatally stricken at the Capitol the following year; she died in Washington in 1852, and today lies buried at his side in the family church at Quincy.
*The First Foreign-Born First Lady: Louisa Catherine Adams BY SARAH PRUITT // JANUARY 13, 2017 TheHistoryChannel.com
*The biographies of the First Ladies on WhiteHouse.gov are from "The First Ladies of the United States of America," by Allida Black. Copyright 2009 by the White House Historical Association.