My Friend Gayle
|
author/source:
Cathie Briggette
This past weekend I said goodbye to one of my best friends. We had coffee every day together for over 20 years. And played cribbage once a week too. She died from a heart attack and stroke.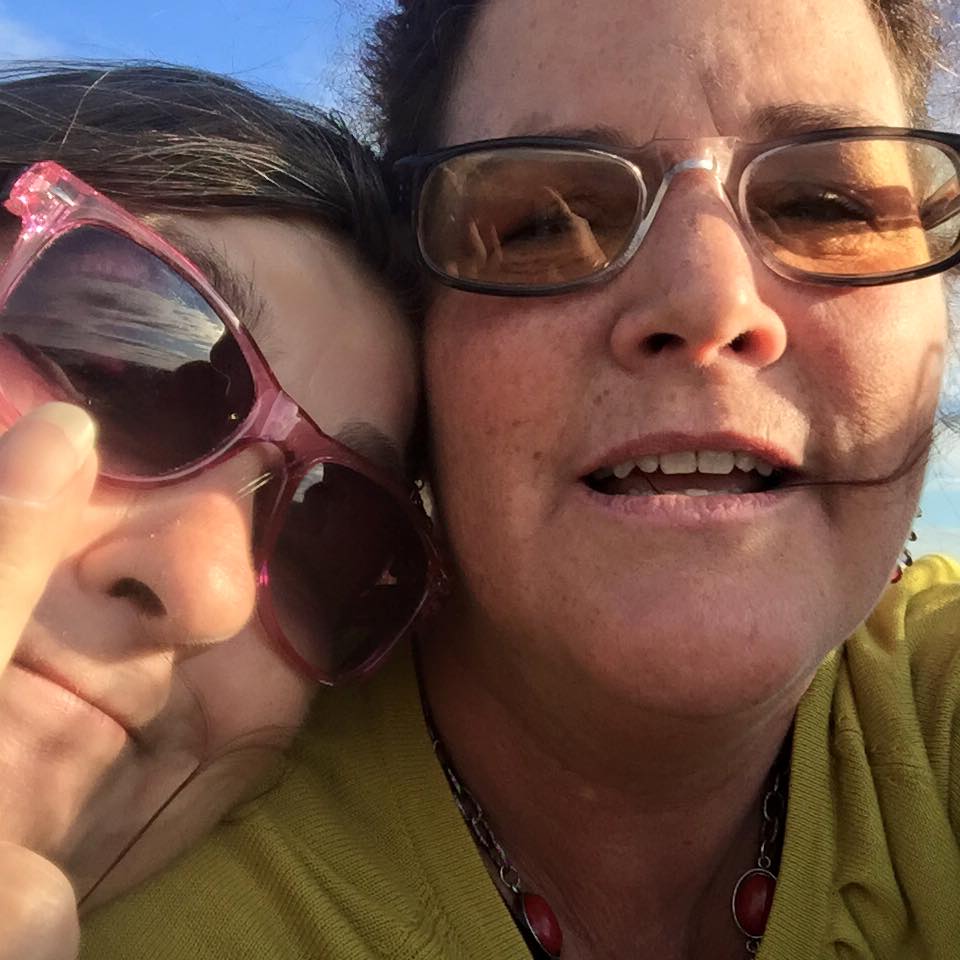 We met each other as neighbors. She moved in across the street from our house a couple of years after my family moved into the neighborhood. We were both in our 30's. I met her when I got pregnant with my third child. She had moved in probably a year before we met, but I was never home at the time because I worked full time. So, we didn't meet right away. Our first encounter was at a neighborhood New Year's Party. I liked her right away. The next time I saw her was in February of that same year when my youngest daughter was born. She came over with the cutest little dress for Sarah, and I invited her in for some coffee. We hit it off immediately. We were each other's dearest friends. We could talk to each other for hours and never get bored. Or we could sit with each other for hours and not say a word, and never be uncomfortable. We could argue about things that we felt differently about and still get over our differences.
We did everything together. Every day we had coffee at my house. Every Columbus Day weekend, we did a girls' weekend away, up to Rangeley, Maine at Gayle's parent's house, with some of her friends from her childhood. Every weekend we would go yard sale rummaging or antique searching, or just plain old shopping. We were partners in cribbage weekly for over 15 years. We planned and executed huge Labor Day block parties and clean up the next day after them. She watched my kids, I watched hers. We laughed and cried together. We sat with each other when the other needed someone to sit with. We hugged each other when we needed it. We took our kids to the beach together, and hiking, and other outings. She taught me and my kids about birds. She loved bird watching.
Her husband left her about 12 years after we met. Gayle was the type of person that believed marriage was forever, no matter how bad it got, she was very stubborn when it came to vows and promises – they were not to be broken – no matter what! Her husband, on the other hand, thought it was okay, to constantly cheat on his wife, and left her, for another woman. Needless to say, she was crushed and devastated when he left, and then to add insult to injury, lost the home she had lived in with her sons. When she lost the house, she moved to the next town over. We continued to have coffee on weekends and still did the shopping thing, but things started to change. She became a little more private and little more reclusive. Not wanting to go out and do the things we loved to do anymore. She even stopped playing cribbage. I think she was preparing me for her departure down south.
Then two years ago, she moved far away. She went down to Tennessee to be with her son and brought her other son with her. This is when it felt the worst, all of the sudden, she was just gone. She was never really a telephone communication person. And she HATED cell phones, didn't text or anything like that. So, our communication was pretty much once in a blue moon. She did come to visit in October of last year, but it was a little awkward, although we did hug and cry and tell each other we missed each other before she left to go back home. Then in December, she passed away. Out of the blue. I didn't even know she was sick. I don't think anyone knew she was sick. It was such a surprise.
She asked her family to cremate her. Her wish was to have her ashes scattered at the family vacation home in Rangeley. So, the service was set for August, so that everyone was able to travel there. It was a beautiful ceremony, all of her brother's and sisters were there, her mom, her two boys, all her aunts and uncles and nieces, and nephews. It was a beautiful sendoff to my very good friend.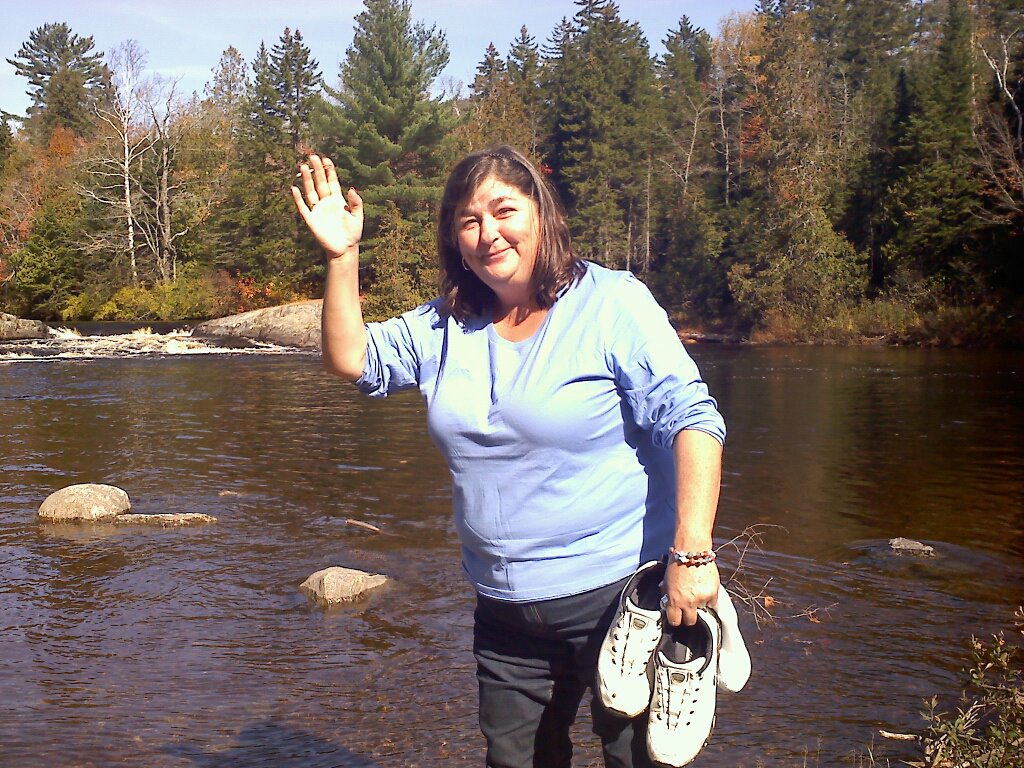 Later, after coming home, my husband and I were discussing all the people at the goodbye ceremony. Her ex-husband was there. I was kind of upset that he showed up, I thought my friend would not want him to be there. My husband agreed, but then we had this conversation about her husband being there: At first, we both thought that Gayle might be mad up in heaven (that is where we think the afterlife is) about her ex-husband being at her goodbye ceremony. But then as we were discussing it further, and decided that we think, when someone dies, all of their anger, hostility, loneliness, unhappiness dies with them. They are no longer mad at ANYONE. Because they understand completely what everyone is going through or has happened in their life. They are no longer sad or in pain. They no longer guess why people act the way they do, they understand, they are empathetic and truly understanding of all things. Everything is incredibly beautiful. It is this belief that has helped me with the passing of all of the people that I have lost in my life. And it is where I believe Gayle is too.