January 2018 Jobs
|
author/source:
Cathie Briggette

DESCRIPTION: Girls in Tech Boston is thrilled to be partnering with The Crossroads Coach, Marnie L Rosenberg for an upcoming interactive workshop for the Boston Community. Professionals of all ages and backgrounds are welcome.
About the event:
Thursday, February 1, 2018 - Doors open at 5:30 p.m. for networking. Workshop from 7:00-9:00 p.m.
All career paths are a series of "forks in the road," with ongoing decision-making that is underpinned by your values and influenced by your needs and interests at each moment in time. The more conscious you are of those values, needs, and interests, the more thoughtful you will be in considering your options, and the more confident you will feel in your ability to make wise decisions under any circumstances.
Whether you are just starting out in your career or have decades of professional experience, it is invaluable to understand the "filters" through which you are examining and evaluating your choices. This workshop will help you understand your own personal filters, with a values-based approach to career development and planning that will help you make empowered decisions as opportunities and obstacles arise.
CLICK HERE for more information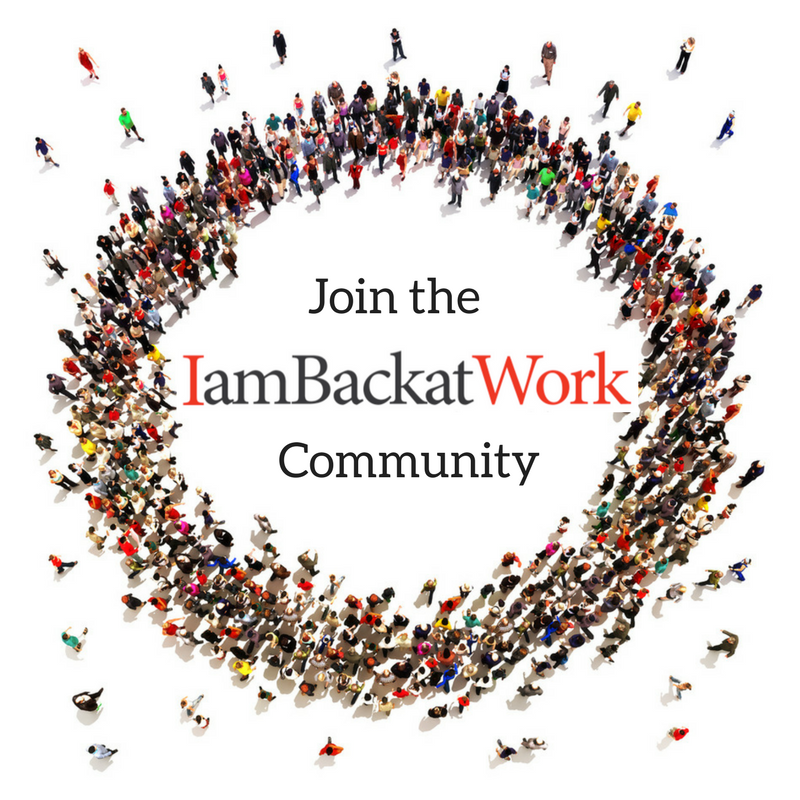 Looking for a Job? Try "I'm Back at Work"
As we start 2018, IamBackatWork offers you more!
The new members' only community of women – professionals changing careers, stay-at-home moms and caregivers – who are returning to work and experts from the field, are here to accelerate your job search.
Join the community to:
* Make new connections
* Set achievable goals
* Learn best practices
* Get advice from experts and peers
* Ask questions on our members' Facebook group and during dedicated Q&A webinars
* Gain the skills and confidence to follow through on your job search action plan
* Hear about job openings
* Receive mater