The French Corner
|
author/source:
Lyvia Feraco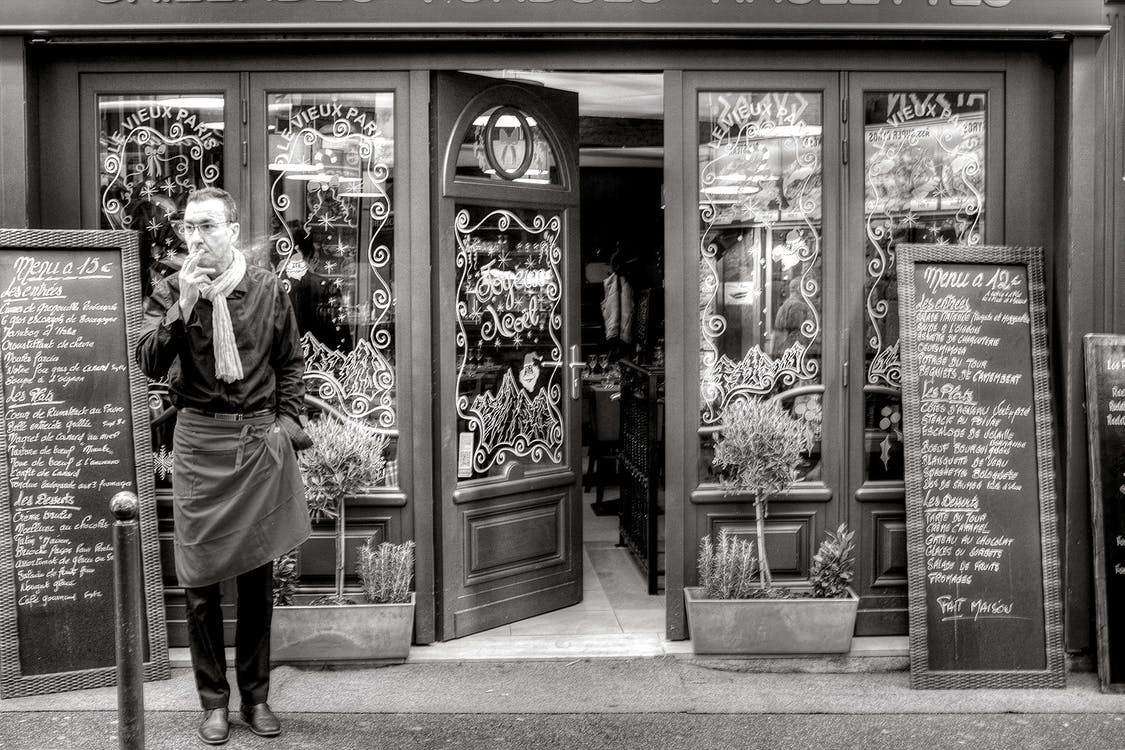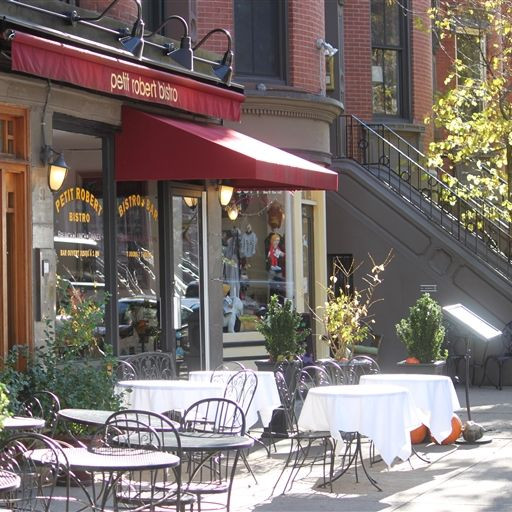 Petit Robert Bistro
Nostalgie de Paris in Boston…
Whenever I miss Paris, this is where I go. The location and the restaurant really give you the real Paris or French Bistro experience. The food, the staff, the bistro terrace, the décor and the background music just takes you instantly to Paris whether you've been there or not.
Yann the Manager, a native of Brittany/France and his staff are very welcoming and the food is exquisite. I would like to recommend you what to order but they are so many things I like!
Just to list a few: quiche, homemade ratatouille, croque-monsieur, pan-seared scallops or mushroom with risotto, mussels with 4 when in season. Oh, beef bourguignon, coq au vin, and foie gras are favorites too.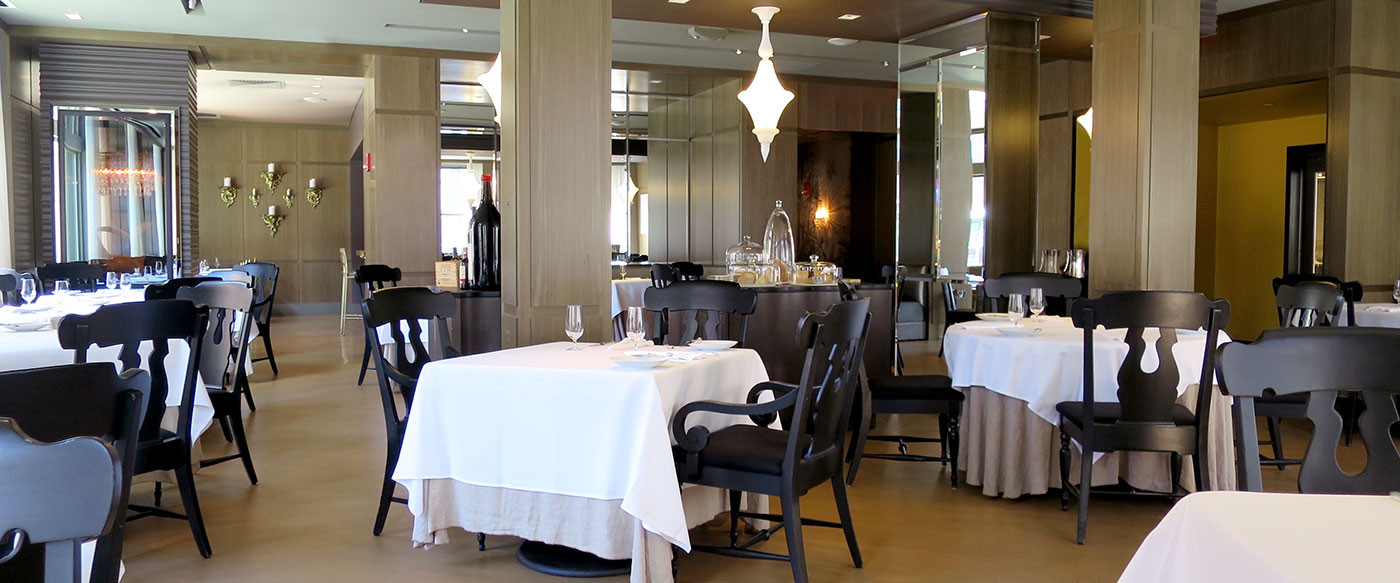 Menton Restaurant, Relais & Châteaux
Barbara Lynch, CHEF/OWNER
James Beard Award-winner and Relais & Châteaux Grand Chef Barbara Lynch is regarded as one of the world's leading chefs and restaurateurs.
The Fort Point neighborhood's urban cityscape, with its blend of historic brick buildings and sleek, futuristic design statements, is the perfect setting for Menton, Chef Barbara Lynch's modern interpretation of fine dining.
With beautifully executed cuisine, an unparalleled wine program, warm hospitality, and a glamorous setting, Menton seeks to excite, inspire, and transport guests. Pristine ingredients and refined technique are the basis for the seasonally inspired menus for lunch and dinner. A six-seat bar, with additional seating for ten at tables along a banquette, features expertly crafted cocktails and an approachable menu of comforting classics. Executive Wine Director Cat Silirie's carefully curated wine list highlights small grower champagnes and rare vintages from lesser-known vineyards.
Since opening in 2010, the restaurant has received numerous accolades, including a 4-star review from The Boston Globe, the recognition as one of Bon Appétit and Esquire magazines' best new restaurants in 2010, and a James Beard Foundation Award nomination in 2011 for Best New Restaurant. Menton received the Best Newcomer, Best French, and Best Service distinctions in the Zagat Boston Restaurant Guide 2011-2012 and is Boston's only Relais & Châteaux and Forbes Travel Guide Five-Star property. Chef Barbara Lynch is currently the only female in the United States to hold the distinguished title of Grand Chef Relais & Châteaux.
In addition to the dining room and bar, Menton boasts two private event spaces perfect for gathering with colleagues, friends, or family. The elegant Private Dining Room overlooking Congress Street seats up to 45, while the Chef's Table, a room with panoramic views of the kitchen, seats up to 12.
Just as the chefs carefully source each ingredient, every element of the space, from the French linens to the Austrian wine glasses, has also been thoughtfully selected to enhance the entire dining experience.
The interior, designed by long-time collaborators Cheryl and Jeffrey Katz, reflects Chef Barbara's vision of fine dining: A marriage of luxury, whimsy, elegance, comfort, and surprise.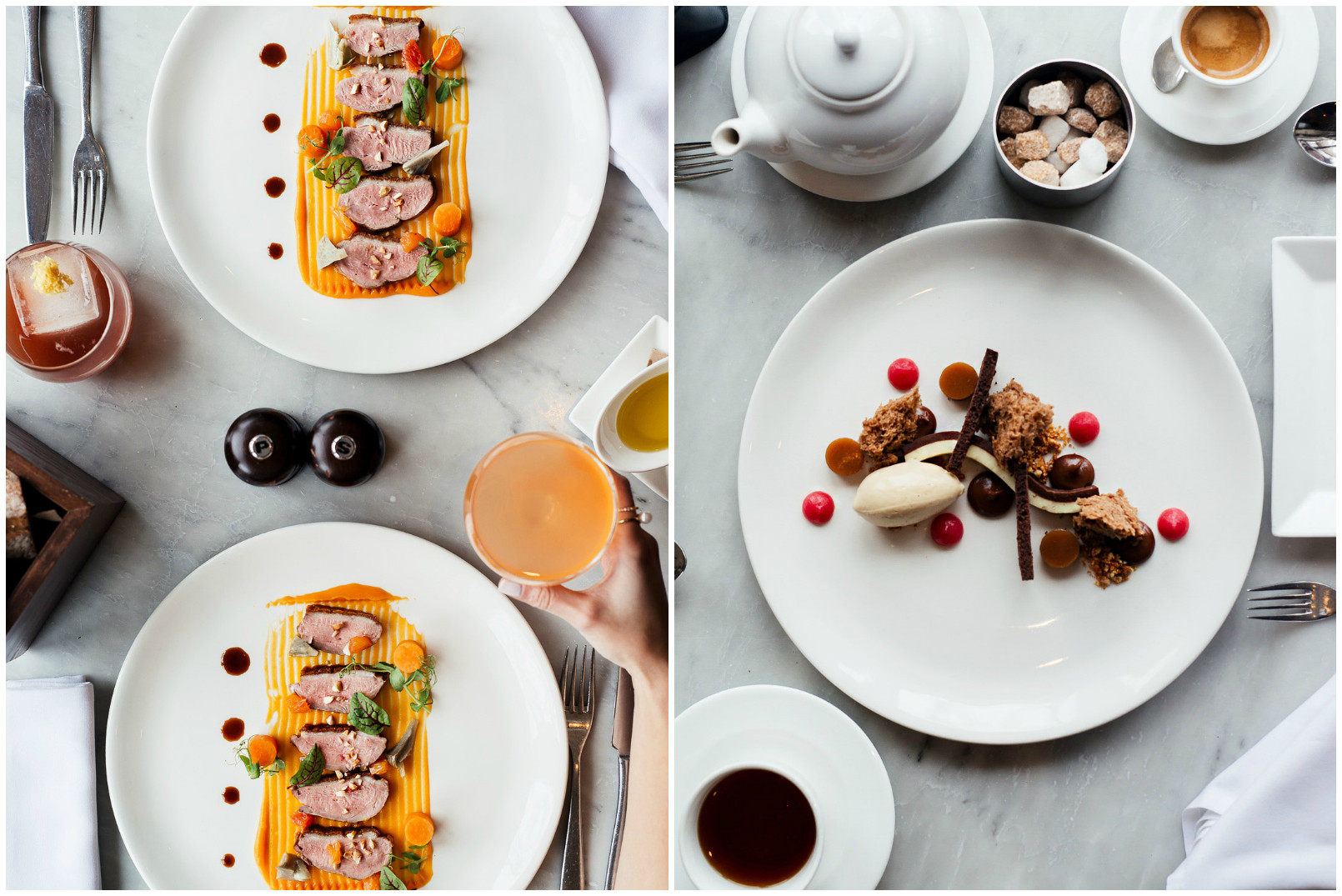 Bistro du Midi
This restaurant looks fancier than a bistro. Not loud, cozy atmosphere, a big chimney and a wine room you can also privatize.
WINE EVENTS
Every month Head Sommelier, Ray Osborne invites some of the world's top wineries to showcase their wines at Bistro du Midi.
Two different styles of events: Wine Dinners located in the Wine Room and feature family style seating, a 5-course menu prepared by Executive Chef Josue Louis and specific wines paired by Head Sommelier, Ray Osborne and his special guest for the evening.
They also offer a more casual approach to exploring wine with our Guest Sommelier Nights that offers every guest in our main dining the opportunity to taste the featured wines and interact with a guest sommelier with no obligation to buy.
Wine Room is great for intimate celebrations or business dinners. It is a beautifully appointed space with sketches by Henri Matisse that adorn the walls above the rustic Provencal farm Table. Separated from the main dining room by handsome sliding barn doors, this room can accommodate parties from ten to thirty.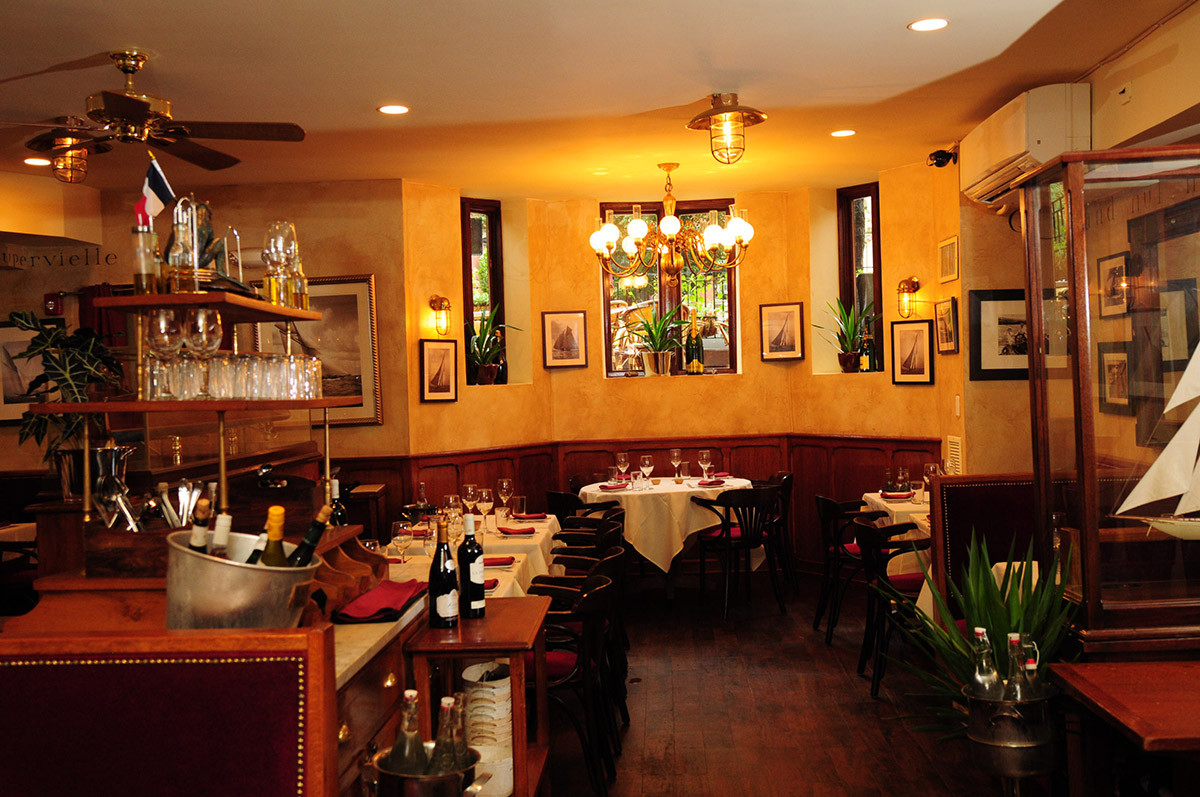 La Voile Catering and Restaurant
"A Cannes Sailing Tradition".
La Voile, "the sail" in French, is an authentic French brasserie and an import from the South of France.
Founded in 1947, and known as "La Voile Au Vent" (The Sail in the Wind), it was one of the oldest & most appreciated restaurants in Cannes.
Situated on the old port, it was the meeting point of its classic boat sailing community, its clientele ranging from sailors to celebrities. They say that Hemingway, a regular patron at one time, even wrote about it in one or two of his novels. See how it all began
Raphaël Lambert - Le Chef
French American, native from South of France. Raphaël trained in Lyon at the Paul Bocuse Institute and went on to work for acclaimed chefs such as Paul Bocuse, Guy Savoy, and Michel Bras. Raphaël has been running La Voile kitchens for 6 years.
French patisserie with an open kitchen offering croissants, tarts, breads, cookies & sandwiches. Named for French painter and mother of Executive Pastry Chef Frederic Robert, Café Madeleine brings to Boston's South End the elegance and artistry of a fine French patisserie. For anyone who loves French pastry, Café Madeleine offers quality baked goods made from scratch by classically trained chefs at neighborhood prices. Customers can learn how these delicious treats are made by peeking into the café's open show kitchen while grabbing a croissant and coffee on the go. For lunch, enjoy seasonal, locally sourced, organic sandwiches from the mind of Chef Robert, served with a smile. And for beverages, try the unique, specialty coffee blends from La Colombe, a world-renowned Strictly Earth Conscious® roaster. Come to Café Madeleine for an authentic French patisserie experience by people who care about food and enjoy life a little bit more! Café Madeleine is committed to handcrafting all of it's pastries from scratch, using only fresh, seasonal, and locally sourced ingredients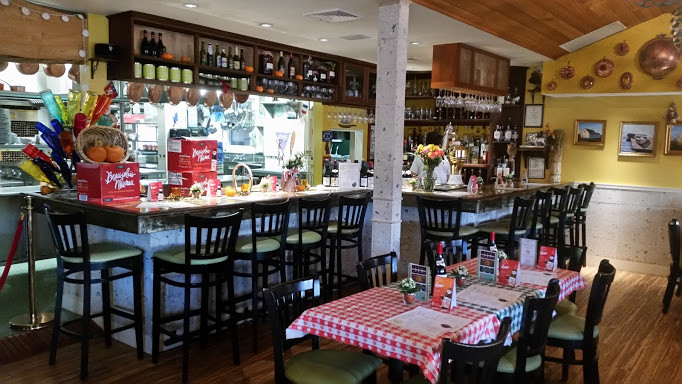 PB Boulangerie, Wellfleet Cape Cod
I love this place. They made my wedding strawberry cake (Fraisier) and their Buche de Noel (Yule Log) look like a piece of art (some with a 24K gold sheet).
Chef Philippe Rispoli, a native of France is highly respected and well-traveled. He worked at several Michelin-star restaurants throughout Lyon and Cannes, including Pierre Orsi and Paul Bocuse. Upon arriving in America, he joined Daniel Boulud and went on to work for Michael Mina and Charlie Palmer. Chef Rispoli then returned to Daniel Boulud to open Daniel Boulud Brasserie at the Wynn Resort in Las Vegas Nevada, where he earned his first Michelin-star.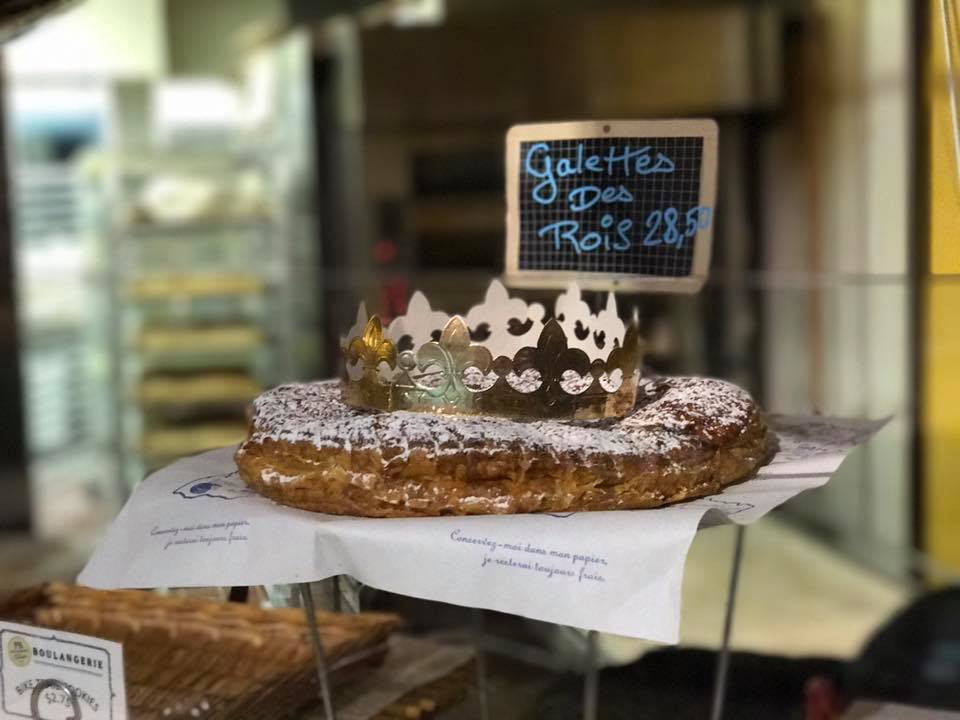 In the spring of 2010, Philippe opened PB Boulangerie Bistro, and it became an instant hit! There is a line, easily 30 deep, at the boulangerie every day. PB has a neighborhood feel, inviting guests with the aromas of freshly baked bread and classic dinner cuisine. In the bakery, the baker's oven is open for viewing, and our baked goods are available alongside quality treats brought in from France. In the bistro, a full dinner menu and an extensive wine list are served, while guests can see the chefs at work in the kitchen. The bistro provides a 60 seat dining room, including the Chef's Table and Bar, and additional seating on our outdoor patio.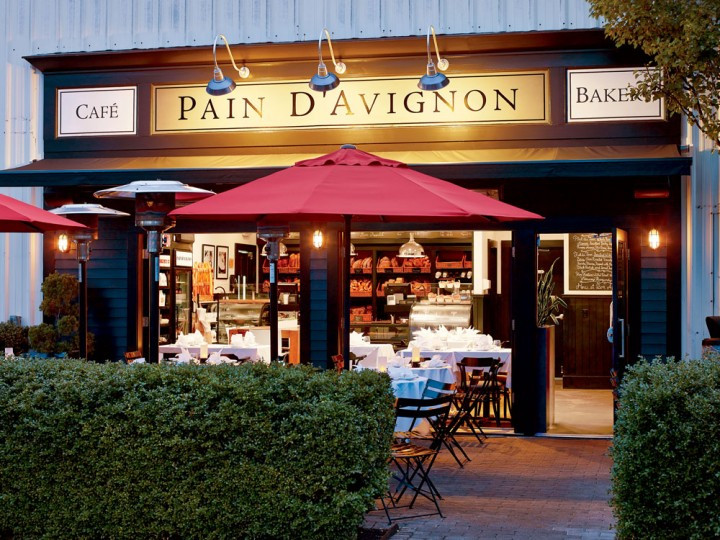 Pain d'Avignon
Café-Bakery-Restaurant (Hyannis) & Farmers Markets (Boston, Cape Cod, and South Shore)
Pain D'Avignon was founded in 1992, in Cape Cod Massachusetts just as a broader awareness and appreciation for quality artisan bread was blossoming on the East Coast.
Our goal was to recreate the Old World Traditions, using baking techniques and recipes barely changed in centuries. The founding principle: fine loaves of bread deserve to be the center of the dining experience, not a mere afterthought.
At our bakery, the timeless art of bread making is both revered and respected. Every day, flour, salt, and water are combined, like the bakers themselves, with a distinctly European flavor and every day, with mutual effort, fresh bread is baked and delivered to customers with highest standards of service and integrity.
Pain D'Avignon does not rely on preservatives or artificial ingredients but on high quality. We believe that bread is best enjoyed in its most simple and authentic form.
This typifies the bakers dedication to Old World Values – dedication that has been recognized, amongst others, by The Boston Globe, Wall Street Journal, New York Times, Boston Magazine, Wine Spectator, Cape Cod Life, Saveur Magazine, Edible Cape Cod and Cape Cod Times and rewarded with loyalty from the finest restaurants, hotels, markets and private homes in Massachusetts, Rhode Island and Connecticut.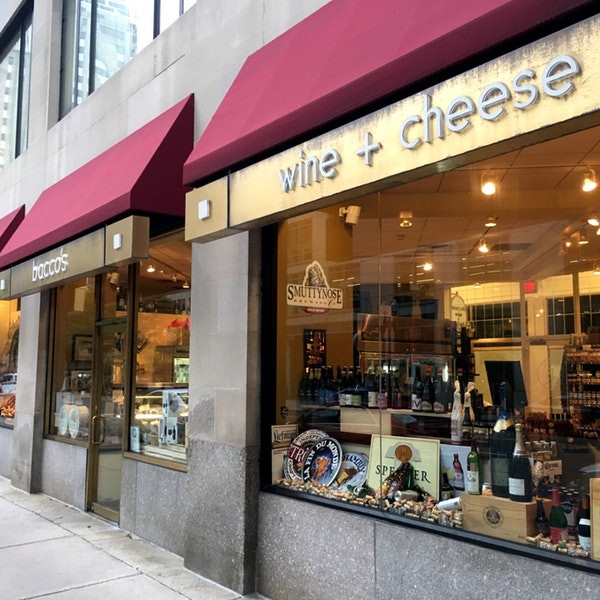 Bacco's Wine + Cheese
A store for French wine and cheese lovers and for French expatriates. I found some of my favorite classic great French wines there that I couldn't find anywhere else.
Bacco's offers a variety of groceries, fresh produce and fruits, and a selection of gourmet meals that our chefs prepare daily.
The store and its selection were crafted with city life in mind—all our products are sold in small batches and single-serve portions, carefully chosen and tasted (and tasted, and tasted again) to make sure you get the best. Whether it's grass-fed beef, organic air-chilled poultry or seafood, it is all local or from small and medium-sized family farms, free from any hormones and antibiotics.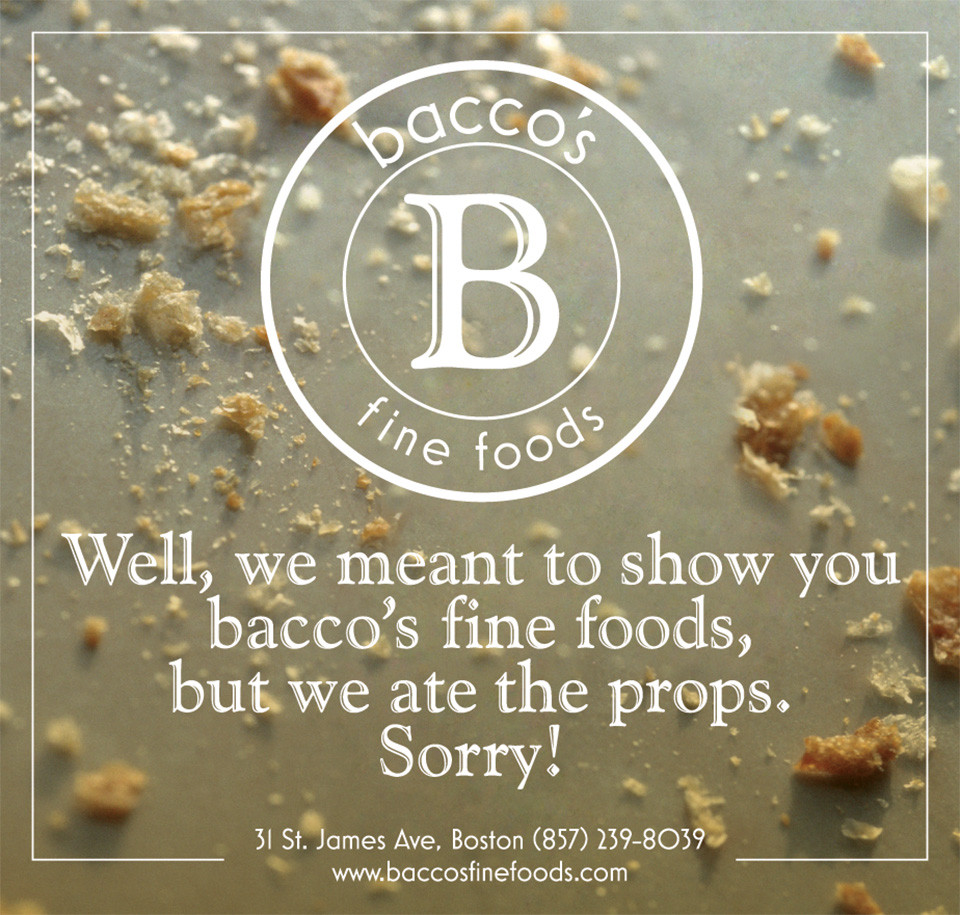 Our artisan deli meats are all natural and free from hormones and antibiotics. Each variety is created in small batches to keep the quality high and the flavors abundant. No water is added to these meats at any time. They are gently and patiently cured to seal the flavor in.
Rushed to our shelves straight from the market seven days a week, our quality produce is the freshest, tastiest selection that we can find. We do our best to work with local and organic purveyors and farmers whenever possible.
Bacco's Fine Foods and our sister store, Bacco's Wine + Cheese, are located next to each other in the heart ofvoila!ay
PAUL, the iconic French bakery offers all the different type of French breads you can dream of, croissants, sandwiches and salads that taste France.
I like to order my sandwiches there for brunch and girls' nights with my friends at home. Some of my favorites are the sesame or poppy seed baguette sandwiches with salmon or chicken and the fougasse cheese bread.
Et voila !