Finance-Wealth-Abundance
|
author/source:
Lyvia Feraco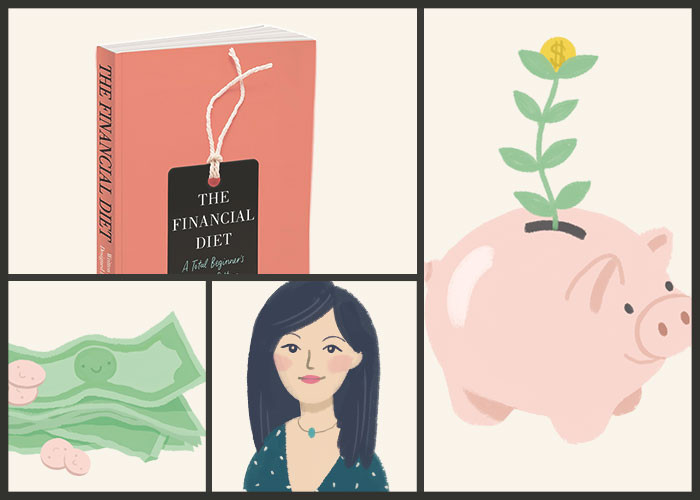 The Financial Diet (Chelsea Fagan, Lauren Ver Hage)
"The Financial Diet: A Total Beginner's Guide To Getting Good With Money" is a crash course in everything they talk about on their site and channel, and an exploration of all the ways money touches our life and how to master it, chapter by chapter. They spoke to over 20 experts featured in the book about everything from budgeting to career growth to mastering your kitchen. And in full color and beautifully illustrated, it's the book about money you actually want to read.
The Financial Diet will teach you:
How to get good with money in a year.

How to earn more money at any job.

The ingredients everyone needs to keep in their kitchen.

How to talk about awkward money stuff with your friends.

How to make (and stick to!) a budget.

What the hell it means to invest (and how you can do it).

How to take care of your house like a grown-up.

And many, many other things!
From the Inside Flap:
Here are money-making secrets that can change your life. Inspired by Andrew Carnegie's magic formula for success, this book will teach you the secrets that will bring you a fortune. It will show you not only what to do but how to do it. Once you learn and apply the simple, basic techniques revealed here, you will have mastered the secret of true and lasting success. And you may have whatever you want in life.
About the Author: Napoleon Hill was born in 1883 in Wise County, Virginia. He worked as a secretary, a "mountain reporter" for a local newspaper, the manager of a coal mine and a lumber yard, and attended law school, before he began working as a journalist for Bob Taylor's Magazine—a job that led to his meeting steel magnate Andrew Carnegie, which changed the course of his life. Carnegie believed success could be distilled into principles that any person could follow, and urged Hill to interview the greatest industrialists of the era in order to discover these principles. Hill took on the challenge, which lasted twenty years and formed the building block for Think and Grow Rich, the wealth-building classic and all-time bestseller of its kind, which has sold more than 20 million copies worldwide. Hill devoted the remainder of his life to discovering and refining the principles of success. After a long and rich career as an author, magazine publisher, lecturer, and consultant to business leaders, the motivational pioneer died in 1970 in South Carolina.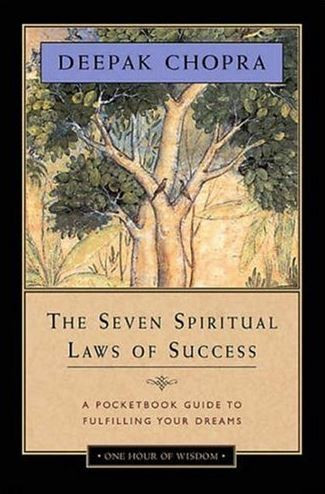 The Seven Spiritual Laws of Success, Pocket Size (Deepak Chopra) 1 Hour of Wisdom
Get ready for success with this new, pocket-sized edition of Deepak Chopra's classic bestselling book, The Seven Spiritual Laws of Success! In only one hour, you can learn what it takes to be successful in all areas of your life. You can have material wealth, as well as good health, energy and enthusiasm for life, and fulfilling relationships. This "One Hour of Wisdom" abridged edition of Chopra's most popular title offers powerful pearls of wisdom and a life-altering perspective on the attainment of success in less time than it takes to prepare yourself a meal. It shatters the myth that success is the result of hard work, exacting plans, or driving ambition. Discover the natural laws that govern all of creation, align with these laws, and success comes easily and naturally. Carry this wisdom in your purse or in your pocket, read it on the go, and reinforce The Seven Spiritual Laws of Success that will change your life forever.