Restaurants in Cambridge
|
author/source:
Lyvia Feraco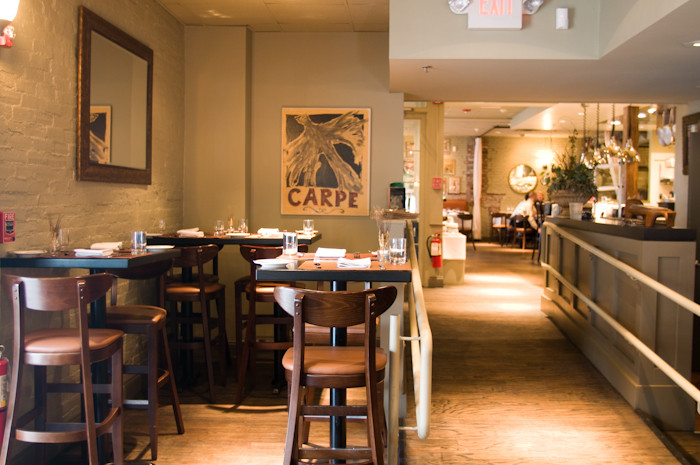 CRAIGIE ON MAIN Central Square
My husband and I started an experiment to improve our own home-made burgers after he took me to Craigie on Main Restaurant. He knew the spot well, wanted to take me there on a date and insisted we needed to be there 30 minutes before opening. And here's why:
Chef Tony Maws' Craigie on Main burger is an eight-ounce grass-fed beef patty sourced from a New England farmer who has set portion limits and ground in the Craigie kitchen.
The blend generally features a mix of three different cuts of beef: shoulder or chuck or brisket, short rib or hangar steak scraps and sirloin tips or another highly marbled cut. Add to that bone marrow and suet for the flavor.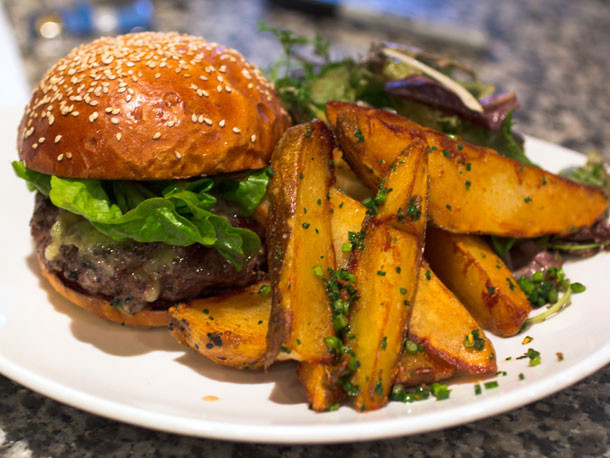 The bun has a softness but sturdy enough to support the weight of the burger and absorb the juices without falling apart.
The seasoned house thick cut fries are crispy and tasty. The home-made ketchup topped with local farm lettuce and onion dressed with a "burger vinaigrette" made with the burger cooking juice and you get the juicy flavored Craigie on Main burger.
The reason we had to get there early, we wanted to be and were, first in line at 5:00. Shortly after, the line behind us was substantial and it was "wicked cold" as they say in Boston. Only 18 burgers on the menu a night and served only at the bar! I can't tell you how fast (but always classy 🙂) I rushed to the bar to secure my portion!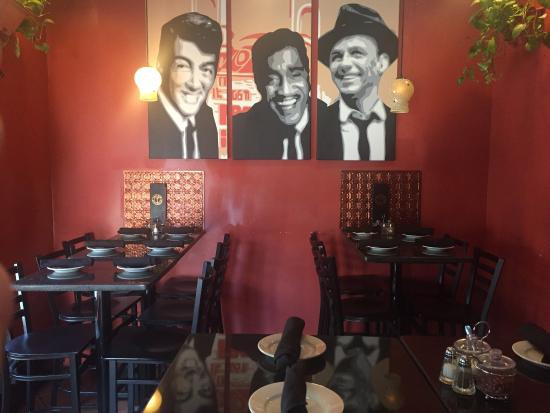 EAST SIDE BAR AND GRILLE
"Unassuming joint serving Italian classics, surf 'n' turf, and a Rat Pack vibe looming in the atmosphere". One of my favorite restaurants. We are regulars. Dive back in time in a cozy atmosphere, with the music of Frank Sinatra, Dean Martin, Sammy Davis Jr., Peter Lawford and Joey Bishop among others.
The staff is very welcoming, it feels like visiting family. Enjoy a great pizza with pepperoni, sausage or a mix of both (one huge size!). The crust is to die for, crunchy, not too thin not too thick. I usually start with bruschetta with a nice red wine. I recommend their freshly sautéed spinach and garlic and steak tips.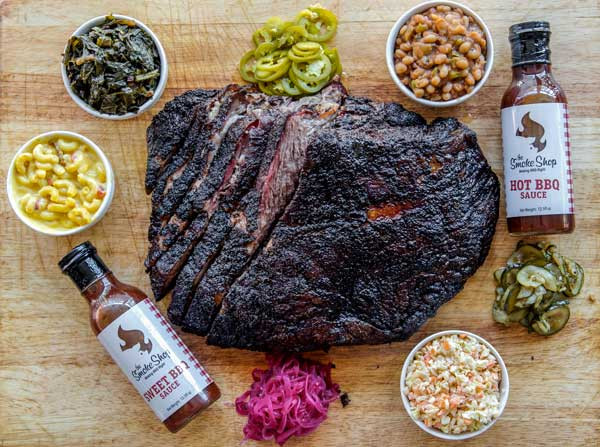 THE SMOKE SHOP BBQ Kendall Square
The Smoke Shop is a culmination of over two decades of practice, planning and research from World Barbeque Champion Chef Andy Husbands. The menu showcases slow-cooked, competition-style barbeque including platters of Burnt Ends, Pork Ribs, Texas Hot Links and Brisket with savory sides such as Sweet and Spicy Coleslaw and Collard Greens. The Smoke Shop also boasts a 200+ American Whiskey selection and features elevated takes on classic cocktails. Combine all that with family-style hospitality and The Smoke Shop will transport you to your favorite memories of barbeques gone before.
Books on BBQ, Whiskey, and gifts like Pitmaster cookbook and Pitmaster BBQ knife gift. I got both for my husband and he loved it.

COURTHOUSE FISH MARKET & RESTAURANT
OK here's the cool thing with at this spot: whether dine-in or take out, you can go to the store, pick what you want and have it sent to their restaurant right next door to cook it the way you want. I like to order my fresh mackerel at the store and get it fried, warm and ready to eat. They have a great selection of fresh seafood; hot grilled or fried, and a selection Portuguese product. The staff is always welcoming and helpful.
CAMBRIDGE BREWING COMPANY (CBC) Kendall Square
Well, the big thing at the Cambridge Brewing Company for me- CBC Buffalo Chicken Tenders! Unchanged for 28 years! My husband would add to that the Tripel Threat Belgian-style beer served in a growler. They have a large selection of beers and the food is great for a laid-back casual night out.