Ethnic Food Gems in Jamaica Plain
|
author/source:
Jeanne Lin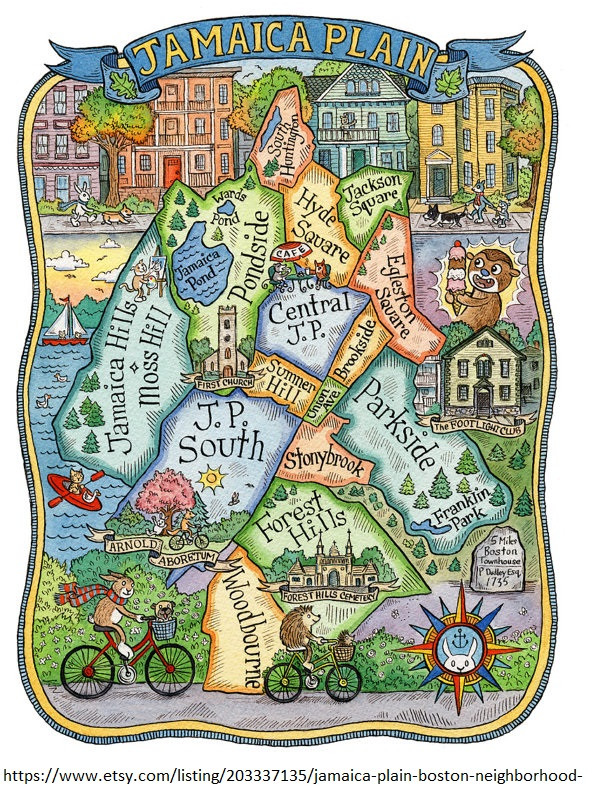 If you find yourself in Jamaica Plain looking for some good eats you can't really find elsewhere, this melting pot of a neighborhood has several great options to choose from. From a variety of Latin and ethnic cuisine, it's hard to find a place that doesn't meet your cravings. Here are a few examples of the great offerings in this vibrant, diverse neighborhood: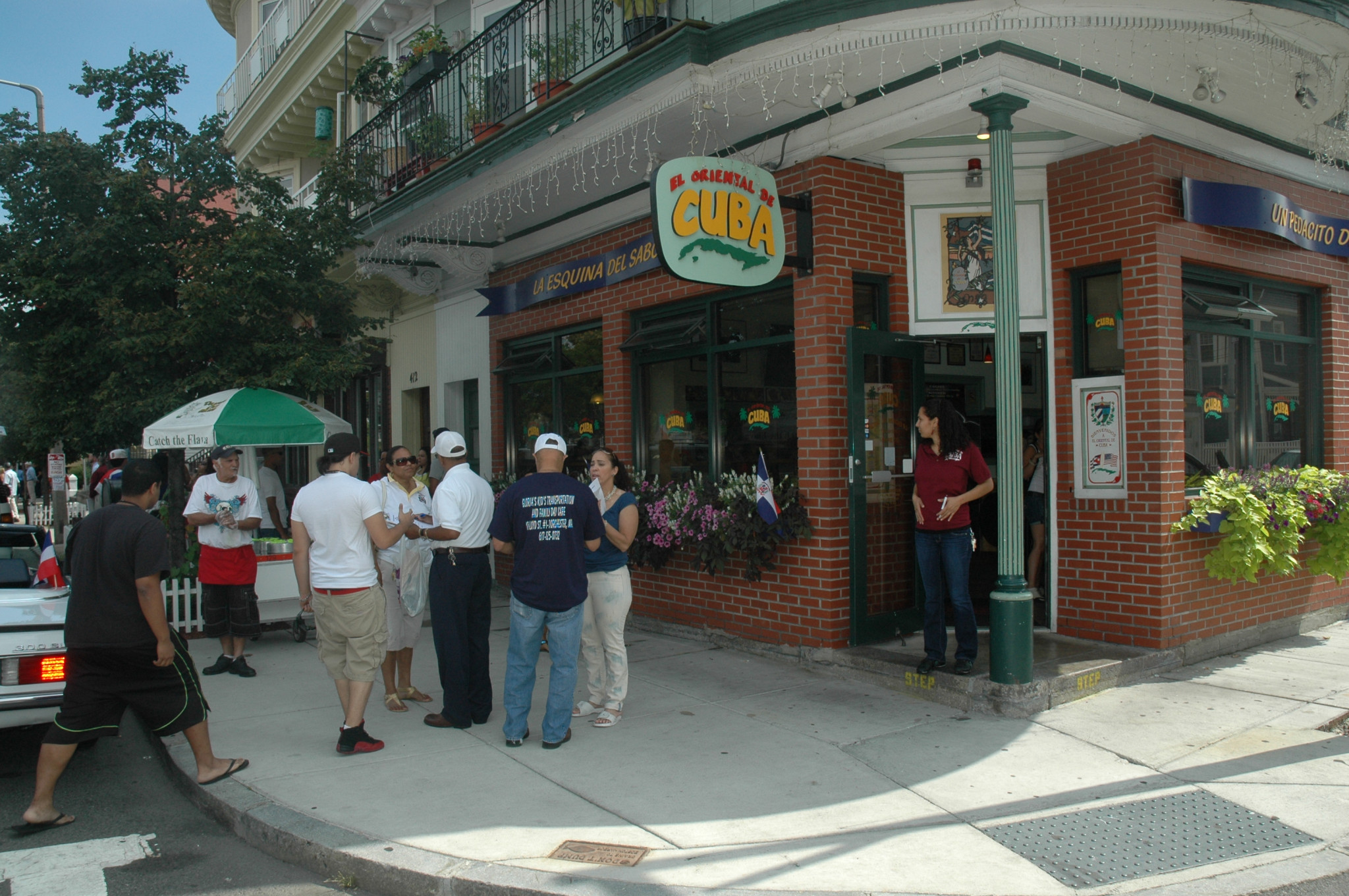 El Oriental de Cuba - If you're looking for authentic Cuban cuisine with popular favorites this place can't be beaten. This is one of the best places for traditional dishes like fried pork and rice with beans or ropa vieja, shredded beef cooked slowly to perfection in a savory tomato-based sauce over a hot bed of steaming rice and beans, this hearty dish will not leave you disappointed! Their traditional mofongo (mashed fried green plantains with a mix of pork rinds and garlic) is so rich in flavors and textures, it will leave you so satisfied you'll fall into a food coma before you know it! Their packed, meaty sandwiches are worth the trip as well, like their juicy steak and cheese dripping with flavor, or their succulent seasoned chicken breast, or if you're a traditionalist, go for their original Cubano, traditionally made with roast pork and ham topped with swiss cheese, pickles, mayo and mustard between crisp bread grilled to perfection. Pair all these delectable dishes with a nice, refreshing blended tropical fruit drink from a variety of flavors like guava, papaya, guanabana, and mamey fruit! Dining here, you'll be immediately transported to the tropics!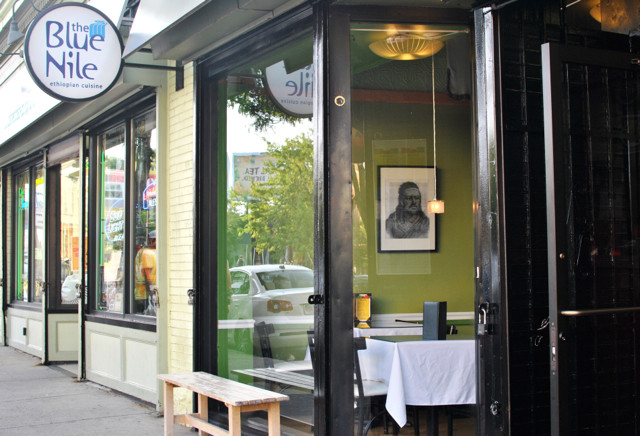 The Blue Nile - You can't find too many Ethiopian places around Boston, but if you're in JP, this is a definite must-try! Rated one of Boston Magazine's Best of Boston 2015, this cozy little corner restaurant off Centre street is a popular favorite among locals and is a great date night dining spot for couples looking for a fun, casual dining experience. Try their doro wet - braised chicken stewed down until soft and tender with a blend of spices and boiled eggs, or for the bold, try their kitfo, spicy minced beef using mitmita chili powder. Omnivores and vegetarians alike can enjoy the variety of non-meat dishes this hot spot has to offer as well, like misir wet - red lentils stewed in a spicy berbere sauce and other spices, tikil gommen - a dish of cabbage and other vegetables cooked down and softened with a mild spice mix, or yatakilt wet, a sauteed vegetable medley blended with ginger and garlic. Best of all, diners get an intimate experience eating family-style and utensil-free, using the traditional injera bread (a soft, spongy, sourdough flatbread) to pick food from a shared plate. It's hard to find anything bad to say about this place, a true gem in this part of town!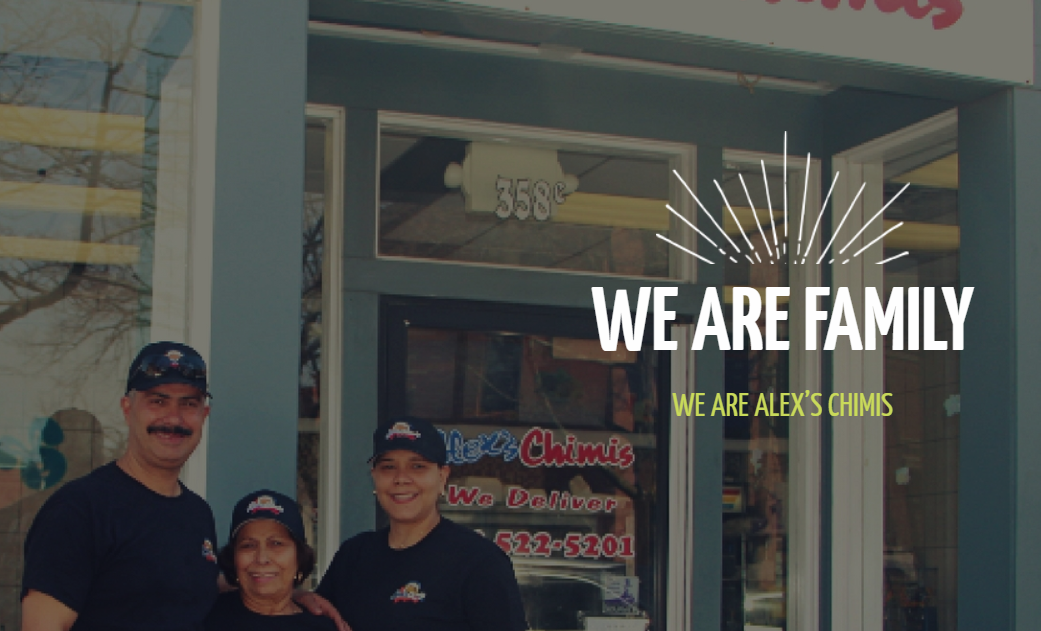 Alex's Chimis - Expect to wait in long lines at Alex's as locals can't seem to get enough of this place! Meat lovers rejoice from this casual, no-frills, family-run joint known for their generous offerings of meat platters: Choose from golden brown rotisserie chicken, cuts of crisp chopped pork piled high, or other heaps of meat freshly made from traditional homemade recipes. Try all their equally amazing side dishes, from their flavorful yellow rice and beans, fried sweet (maduros) or green (tostones) plantains, or their steaming hot boiled yuca. The pickled onions are a definite must for the full experience! For sandwich lovers, try their signature chimichurri burger aka chimis, a Dominican version of a cheeseburger in sub form topped with fresh chopped cabbage for some textural contrast. Alex's tropical beverage selection is not one to miss either: Try their blended drinks (ask with either milk or ice) with a variety of fruit options to choose from including tamarindo, chinola, papaya, and more! For some serious comfort food cravings or a great wholesome meal. Alex's is just the place you can rely on to always hit the spot!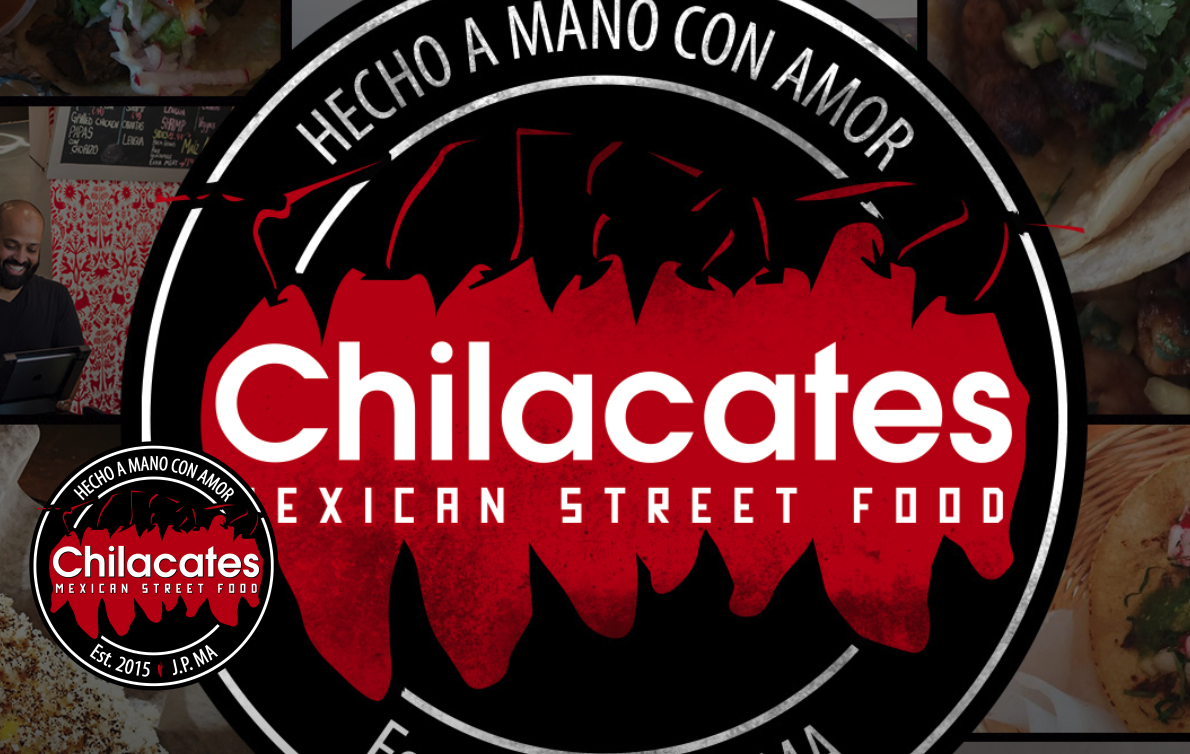 Chilacates - This more recent addition to the JP food scene has made the neighborhood a serious contender for places with tacos worth trekking to. Their al pastor roasted pork tacos stuffed with tender juicy cuts of pork are packed and loaded with flavor with a refreshing balance of spices and sweetness from pineapple. Their chicken tinga is no ordinary chicken taco, with some noticeable heat from their spice chipotle sauce. If you're not in the mood for tacos, they offer other favorites like enchiladas, quesadillas, and burritos that can easily satisfy cravings for Mexican food. If you've still got the room in your belly, they've got fun sides to add like elote, or grilled sweet corn smothered in mayonnaise and spices, or some tamales. It's a new go-to for locals and visitors alike and continues to grow in popularity, with a second location on Centre Street. If you're in the area and hankering for some tacos, you can't go wrong at one of these sit-down joints.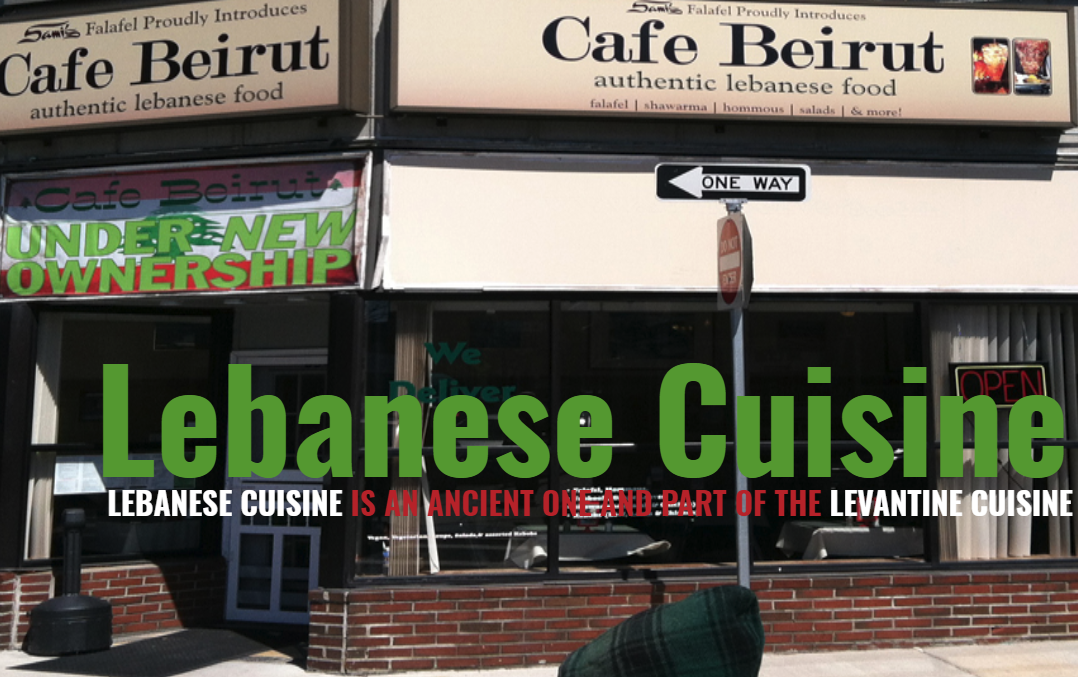 Beirut Cafe - This place is as legit as it gets when it comes to traditional, home-cooked Lebanese cooking made with lots of TLC. Along with your Mediterranean favorites like chicken/beef shawarma, kebobs, and falafel, they have other special items you don't see too often on Middle Eastern menus like fried chicken liver roll-ups, beautifully sauteed chicken livers stuffed in pita bread with fresh vegetables, pickles and tahini sauce, or soujok, Lebanese sausage mixed with a complementary array of spice. If you can't decide on a full meal, their impressive selection of sides including savory vegetarian options can't be beat, with their mild and creamy baba ganoush and hummus, their hearty baked stuffed Kibby (balls of bulgar wheat stuffed with meat or veggies), or an assortment of fried treats like fried okra or cauliflower tossed with garlic and tahini sauce drizzled on top and batata harra, spicy fried potato cubes. If you enjoy flavors of the Middle East, this place has a stellar selection of popular items and unique Mediterranean fair that's worth a visit.
************************************************************************************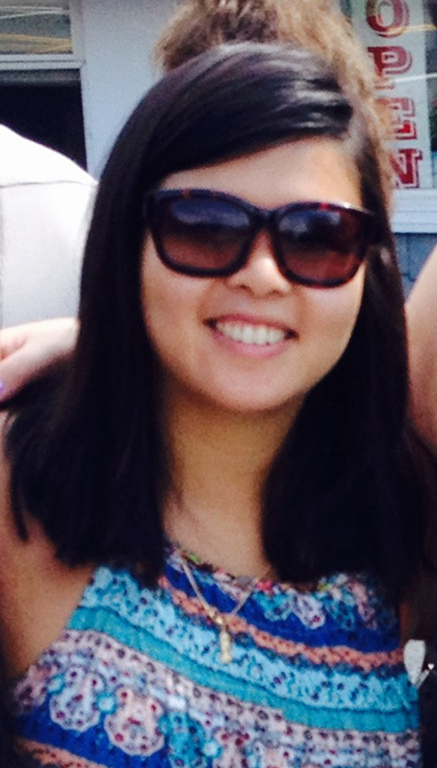 Jeanne is the Website & Digital Content Curator for Slow Food Boston in supporting community around eating sustainably and advocating for local producers in Massachusetts. When she's not fantasizing about food, checking out new restaurants, or looking at food porn, she enjoys writing about it from time to time. Cooking and short getaways are also things she likes to occupy her time with.
She also has her own blog about food and restaurants in and around Boston, please visit her at:
http://www.slowfoodboston.org/blog