Donald Trump and the Media
|
author/source:
Lyvia Feraco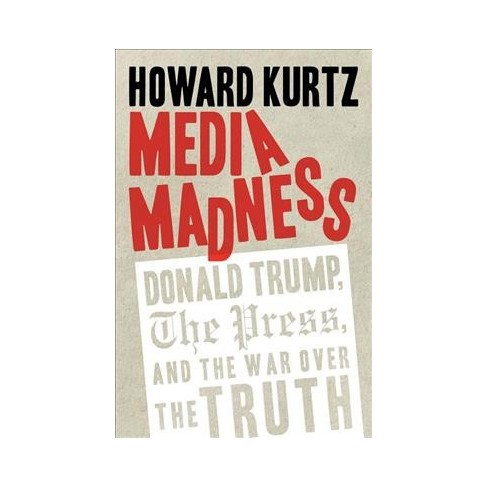 I left France in 2014 and moved to Boston during the Obama presidency. My husband is American and his family members are a "variety/panel" of democrats and republicans living (almost) peacefully together. Through his family and friends, people around me and the news, I'm still trying to learn about the people, the country, it's story: past and present to try and forecast its potential future.
Herself360 is a platform that welcomes its members and readers 360 degrees in the wholeness of who they are and aims to be a platform where people from different backgrounds, cultures, religions and beliefs can be 360° themselves, open up, share and start a conversation. So, it was with an open mind and curiosity that I accepted an invitation to attend a book signing/lunch and Q&A with MassFiscal Group and Howie Kurtz.
Born in Madagascar and raised in France, I won't say I agreed with everything he said or all the points he made about the President. However, I could hear in some of his words and perspectives the desire to get back to that time where republicans, democrats and the press could find a consensus, a common place where to meet, engage and get something positively productive (or at least professionally decent) out of any divergence, and yet look liked a united nation in the eyes of the country and the world. – Lyvia Feraco, Herself360.com
"Donald Trump is staking his presidency, as he did his election, on nothing less than destroying the credibility of the news media; and the media are determined to do the same to him." – Howard Kurtz
About the book:
Media Madness: Donald Trump, the Press, and the War Over the Truth is a book by Howard Kurtz, released on January 29, 2018. The book details Donald Trump's ongoing fights with the news media during the first year of his presidency.
"According to the media, Donald Trump could never become president. Now many are on a mission to prove he shouldn't be president. The Trump administration and the press are at war―and as in any war, the first casualty has been truth. Bestselling author Howard Kurtz, host of Fox News's Media Buzz and former Washington Post columnist, offers a stunning exposé of how supposedly objective journalists, alarmed by Trump's success, have moved into the opposing camp.
Kurtz's exclusive, in-depth, behind-the-scenes interviews with reporters, anchors, and insiders within the Trump White House reveal the unprecedented hostility between the media and the president they cover.
About the Author: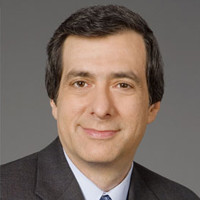 Howard Kurtz is the host of the Fox New Channel's Media Buzz, best-selling author of Spin Cycle and other books, and a former columnist for the Washington Post and bureau chief for Newsweek. A graduate of the State University of Buffalo and the Columbia School of Journalism, he has written for Vanity Fair, New York, and other magazines and newspapers, and is a former host at CNN. He lives in Washington, D.C.
And as Herself360 wants to give a voice to everyone and wants to hear everybody's perspective, for a different perspective, please, read 'DOWN THE MIDDLE' - The Media Backlash Against Howard Kurtz's Media Madness
Whether here below, in the comments of this article or on our social media, please let me know what you think of this book as I'm still a US political rookie!
With respect and open mind, let's start the conversation! – Lyvia Feraco, Herself360.com
"Darkness cannot drive out darkness; only light can do that. Hate cannot drive out hate; only love can do that." - MARTIN LUTHER KING, JR.