Celebrating Women in Sci-Fi and Horror
|
author/source:
Cathie Briggette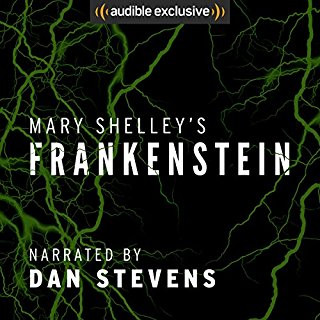 Frankenstein Turns 200
Frankenstein
By: Mary Shelley
Mary Shelley's classic novel Frankenstein turns 200 this year. Written when she was just 18, the novel is widely considered today to be one of the earliest examples of both sci-fi and horror, making Shelley one of the most important authors in a genre that hasn't always had an abundance of diverse voices. To celebrate, we rounded up a collection of books from notable women in these genres—from early entries to modern classics to exciting contemporary works.
By: Ursula K. Le Guin
Winner of the Hugo and Nebula Awards.
Publisher's Summary: A groundbreaking work of science fiction, The Left Hand of Darkness tells the story of a lone human emissary to Winter, an alien world whose inhabitants can change their gender. His goal is to facilitate Winter's inclusion in a growing intergalactic civilization. But to do so he must bridge the gulf between his own views and those of the completely dissimilar culture that he encounters. Embracing the aspects of psychology, society, and human emotion on an alien world, The Left Hand of Darkness stands as a landmark achievement in the annals of intellectual science fiction.
©1969 Ursula K. Le Guin (P)2016 Recorded Books
By: Octavia E. Butler
Hugo and Nebula Award-winning author Octavia E. Butler paints a stunning portrait of an all-too-believable near future. As with Kindred and her other critically-acclaimed novels, Parable of the Sower skillfully combines startling visionary and socially realistic concepts.
God is change. That is the central truth of the Earthseed movement, whose unlikely prophet is 18-year-old Lauren Olamina. The young woman's diary entries tell the story of her life amid a violent 21st-century hell of walled neighborhoods and drug-crazed pyromaniacs - and reveal her evolving Earthseed philosophy. Against a backdrop of horror emerges a message of hope: if we are willing to embrace divine change, we will survive to fulfill our destiny among the stars.
For her elegant, literate works of science fiction, Octavia E. Butler has been compared to Toni Morrison and Ursula K. LeGuin. Narrator Lynne Thigpen's melodious voice will hold you spellbound throughout this compelling parable of modern society.
©1993 Octavia E. Butler; (P)2000 Recorded Books, LLC
By: Lois McMaster Bujold
Publisher's Summary: Leo Graf was just your average highly efficient engineer: mind your own business, fix what's wrong, and move on to the next job. But all that changed on his assignment to the Cay Habitat, where a group of humanoids had been secretly, commercially bioengineered for working in free fall.
Could he just stand there and allow the exploitation of hundreds of helpless children merely to enhance the bottom line of a heartless mega-corporation?
He hadn't anticipated a situation where the right thing to do was neither safe, nor in the rules. Leo adopted a thousand quaddies. Now all he had to do was teach them to be free.
©1988 Lois McMaster Bujold; (P)2009 Blackstone Audio, Inc.
By: Margaret Atwood
Publisher's Summary The narrator of Atwood's riveting novel calls himself Snowman. When the story opens, he is sleeping in a tree, wearing an old bedsheet, mourning the loss of his beloved Oryx and his best friend Crake, and slowly starving to death. He searches for supplies in a wasteland where insects proliferate and pigoons and wolvogs ravage the pleeblands, where ordinary people once lived, and the Compounds that sheltered the extraordinary. As he tries to piece together what has taken place, the narrative shifts to decades earlier. How did everything fall apart so quickly? Why is he left with nothing but his haunting memories? Alone except for the green-eyed Children of Crake, who think of him as a kind of monster, he explores the answers to these questions in the double journey he takes - into his own past, and back to Crake's high-tech bubble-dome, where the Paradice Project unfolded and the world came to grief.
With breathtaking command of her shocking material, and with her customary sharp wit and dark humor, Atwood projects us into an outlandish yet wholly believable realm populated by characters who will continue to inhabit our dreams long after the last chapter. This is Margaret Atwood at the absolute peak of her powers.
©2002 O.W. Toad, Ltd.; (P)2003 Random House, Inc. Random House Audio, a division of Random House, Inc
By: Shirley Jackson
Past the rusted gates and untrimmed hedges, Hill House broods and waits….
Four seekers have come to the ugly, abandoned old mansion: Dr. Montague, an occult scholar looking for solid evidence of the psychic phenomenon called haunting; Theodora, his lovely and lighthearted assistant; Eleanor, a lonely, homeless girl well acquainted with poltergeists; and Luke, the adventurous future heir of Hill House. At first, their stay seems destined to be merely a spooky encounter with inexplicable noises and self-closing doors, but Hill House is gathering its powers and will soon choose one of them to make its own.
Shirley Jackson (1916–1965), a celebrated writer of horror, wrote such classic novels as We Have Always Lived in the Castle and The Bird's Nest, as well as one of the most famous short stories in the English language, "The Lottery". She has influenced such writers as Neil Gaiman, Stephen King, and Richard Matheson.
©1959 Shirley Jackson; renewed 1987 by Laurence Hyman, Barry Hyman, Sarah Webster, and Joanne Schnurer (P)2010 Blackstone Audio, Inc.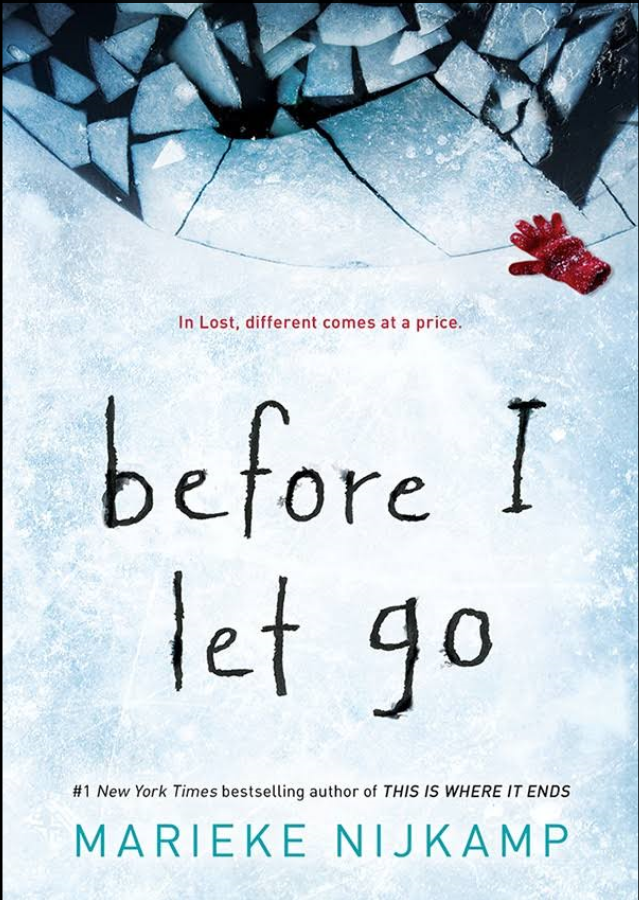 Before I Let Go
By: Marieke Nijkamp
Sourcebooks, Inc., Jan 2, 2018 - Young Adult Fiction - 368 pages
From the author of the #1 New York Times bestseller. This Is Where It Ends comes another unforgettable story of loss, hope, betrayal, and the quest for truth
Best friends Corey and Kyra were inseparable in their snow-covered town of Lost Creek, Alaska. When Corey moves away, she makes Kyra promise to stay strong during the long, dark winter, and wait for her return.