Food for Mind, Body, Spirit and Soul
|
author/source:
Lyvia Feraco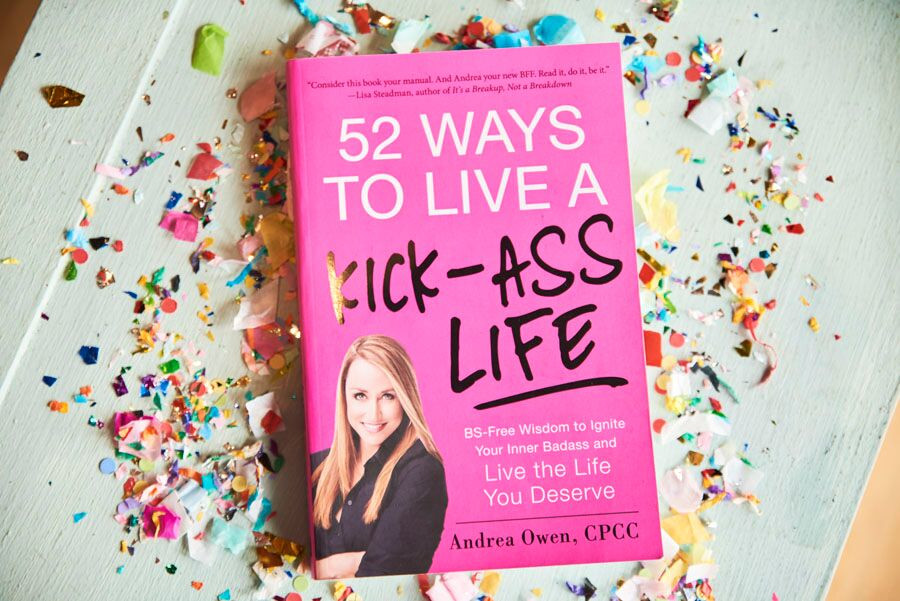 52 Ways to Live A Kick-Ass Life (Andrea Owen)
How would it feel to have a manual for a kick-ass life? To have a helpful book that's less "self-helpy" and more like your new BFF that tells you the truth about what's probably going on in your life right now?
In 52 Ways to Live a Kick-Ass Life, I take you through step-by-step how to stop relying on behaviors that aren't serving you anymore as well as how to adopt new behaviors that will help you create the life you deserve.
A special shout out for Andrea as she and I went to the same Coaching School (CTI).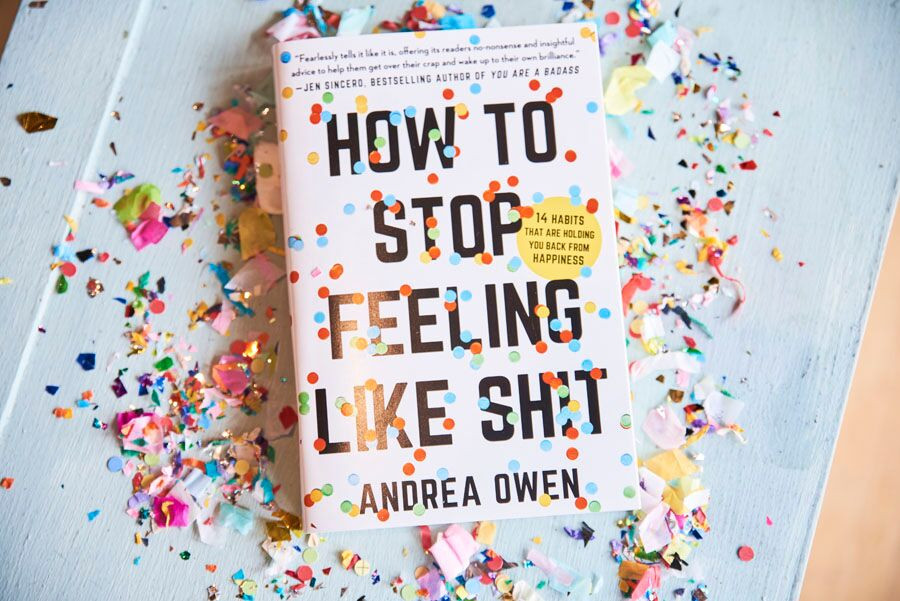 How to Stop Feeling Like Shit (Andrea Owen)
http://yourkickasslife.com/htsfls/
How to Stop Feeling Like Sh*t is a straight-shooting approach to self-improvement for women, one that offers no-BS truth-telling about the most common self-destructive behaviors women tend to engage in. From listening to the imposter complex and bitchy inner critic to catastrophizing and people-pleasing, Andrea Owen–a nationally sought-after life coach–crystallizes what's behind these invisible, undermining habits.
WITH EACH CHAPTER, SHE KICKS WOMEN'S GEARS OUT OF AUTOPILOT AND EMPOWERS THEM TO CREATE HAPPIER, MORE FULFILLING LIVES.
Powerfully on-the-mark, the chapters are short and digestible, nicely bypassing weighty examinations in favor of punch-points of awareness.
https://shop.chopra.com/brand-new-super-genes-by-deepak-chopra.html
The authors of the New York Times bestseller Super Brain present a bold new understanding of our genes and how simple changes in lifestyle can boost genetic activity. The leap into "radical well-being" is a promise waiting to be fulfilled.
"You are not simply the sum total of the genes you were born with," writes Deepak Chopra and Rudy Tanzi. "You are the user and controller of your genes, the author of your biological story. No prospect in self-care is more exciting."
Learning how to shape your gene activity is at the heart of this exciting and eagerly-anticipated book from the bestselling duo behind Super Brain, which became a nationwide hit on public television.
For decades, medical science has believed that genes determined our biological destiny. Now the new genetics has changed that assumption forever. You will always have the genes you were born with, but genes are dynamic, responding to everything we think, say, and do. Suddenly they've become our strongest allies for personal transformation. When you make lifestyle choices that optimize how your genes behave, you can reach for a state of health and fulfillment undreamed of even a decade ago. The impact on prevention, immunity, diet, aging, and chronic disorders is unparalleled.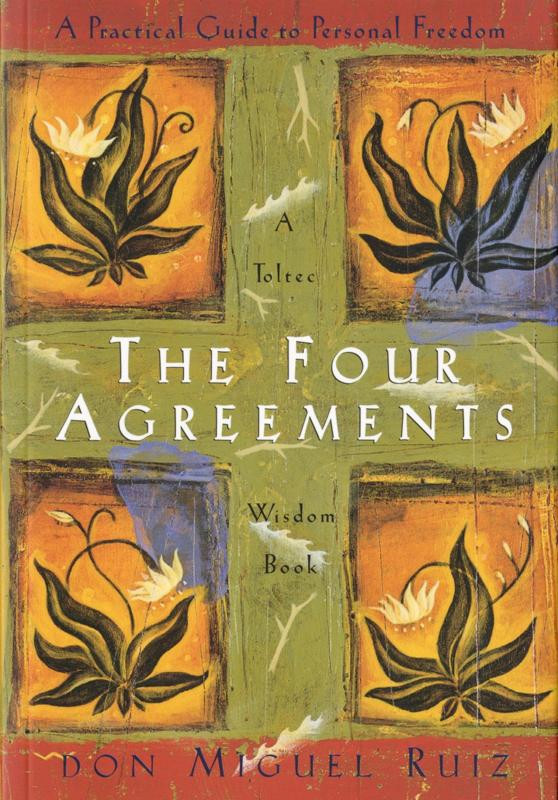 The Four Agreements: A Practical Guide to Personal Freedom (Don Miguel Ruiz)
In this powerful book that has remained on The New York Times Bestseller List for over eight years, don Miguel reveals the source of self-limiting beliefs that rob us of joy and create needless suffering. When we are ready to change these agreements, there are four deceptively simple, yet powerful agreements that we can adopt as guiding principles. The Four Agreements® offer a powerful code of conduct that can rapidly transform our lives to a new experience of freedom, true happiness, and love.
We Can Be as Happy as We Choose to BE. We Can All Live Magnificent Lives!

"

The 21 steps to Magnificent Living is the guide I have used for my own personal development. These are all virtues by which I attempt to live each day in my quest to be the best I can be on that given day. I offer these 21 Steps to you as a tool to invoke clear understanding on your journey to happiness, harmony, and inner peace."

— Carl Powell Learn to accept life as it comes with a Positive Mental Attitude. Combine your mental, physical, and spiritual energies to create the life you desire. Maintain a blissful and productive state of mind in spite of daily challenges Add purpose and to your life while improving your outlook of the future.
Wellness is a combination of a healthy mind, body, and spirit. In this lecture, we will examine finding the perfect balance. Come experience a journey to your inner and outer being. You will be guided through the 21 steps to total being, using a fool-proof, self-evaluation process. Then we will discuss ways to integrate these steps into our everyday lives.
Inside these pages, you will find 21 solid - yet surprisingly simple- principles that, when consistently applied, will turn every day into a great day.
The 21 Steps to Magnificent Living program is designed to give you long-lasting results and enable you to not only find your "Flow" but to live in it every day!
Lyvia's personal note:
I met Carl in Maui at the hotel where my husband and I were staying for our honeymoon. He is a great Yoga instructor and a wonderful human being. At sunrise, after enjoying my cup of tea at the hotel's terrace watching 4 rainbows at the same time, I'd go to his class and would feel amazing for the rest of the day.