Books by Black Authors
|
author/source:
Cathie Briggette
There is much work to be done to achieve true racial equality in the United States. We offer the following reflections on race and race relations from (mostly) contemporary black authors.
The Fire This Time, edited by Jesmyn Ward, collects essays and poems on the question of race in the U.S. in one hefty and important tome. Pieces from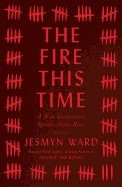 Edwidge Danticat, Kima Jones, Claudia Rankine, Wendy S. Walters and others speak to the need to talk about the issue of race. The book takes its title from the classic work by James Baldwin, The Fire Next Time, which consists of two essays: "My Dungeon Shook: Letter to My Nephew on the One-Hundredth Anniversary of Emancipation" and "Down at the Cross: Letter from a Region of My Mind." Both draw on Baldwin's own experience of race, the latter addressing the intersection of race and religion while the former explores the role of race in American history in the form of a letter to Baldwin's nephew.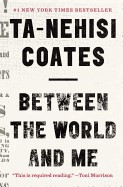 Ta-Nehisi Coates's Between the World and Me is similarly structured as a letter to a young black boy, in this instance, Coates's son. Coates writes about his own experience living in a black body, trying to encourage his son to understand his history while still striving for something different for the future. Readers familiar with Ta-Nehisi Coates from his thorough, insightful reporting for the Atlantic may not be fully prepared for the uncategorizable tour-de-force that is Between the World and Me. The slender volume of 176 pages is structured as a letter to Coates's teenage son and, while it benefits from the same keen mix of history, sociology and rhetoric that produced Coates's masterful piece "The Case for Reparations," Between the World and Me feels as personal as a published work can. Sprawling, discursive, angry, relevant, lyrical, Between the World and Me uses prose that recalls David Bradley's The Chaneysville Incident in its ferocious beauty.

Between the World and Me speaks to issues of race at a time when young black men continue to die at the hands of police officers with disturbing regularity. In this sense, Coates's book is quite timely. Moreover, his central thesis is deeply disturbing: "There is nothing uniquely evil in these destroyers or even in this moment. The destroyers are merely men enforcing the whims of our country, correctly interpreting its heritage and legacy." Some readers may shrink from such language, but his argument is as rhetorically sound as it is passionately delivered. "I cannot hide the world from you," Coates explains to his young son. Between the World and Me is an unrelentingly frank work expressed so perfectly that the truth of it resonates with every word. --Hank Stephenson, bookseller, Flyleaf Books
The Forgetting Tree: A Rememory Rae Paris began writing this book in 2010 while traveling the United States, visiting sites of racial trauma, horror, and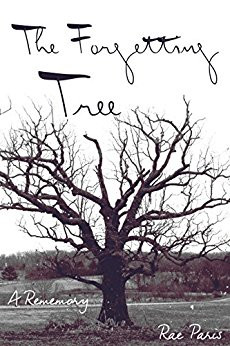 defiance. The desire to do this work came from being a child of parents born and raised in New Orleans during segregation, who ultimately left for California in the late 1950s. After the death of her father in 2011, the fiction Paris had been writing gave way to poetry and short prose, which were heavily influenced by the questions she'd long been considering about narrative, power, memory, and freedom. The need to write this story became even more personal and pressing. A perfect blending of prose, poetry, and images, The Forgetting Tree is a unique and thought-provoking collection that argues for a deeper understanding of past and present so that we might imagine a more hopeful, sustainable, and loving future.
The Cross and the Lynching Tree by James H Cone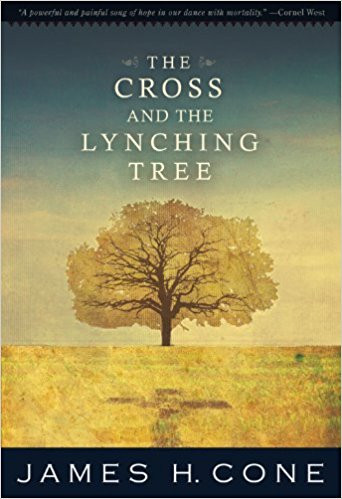 A landmark in the conversation about race and religion in America.

"They put him to death by hanging him on a tree." Acts 10:39

The cross and the lynching tree are the two most emotionally charged symbols in the history of the African American community. In this powerful new work, theologian James H. Cone explores these symbols and their interconnection in the history and souls of black folk. Both the cross and the lynching tree represent the worst in human beings and at the same time a thirst for life that refuses to let the worst determine our final meaning. While the lynching tree symbolized white power and black death, the cross symbolizes divine power and black life, God overcoming the power of sin and death. For African Americans, the image of Jesus, hung on a tree to die, powerfully grounded their faith that God was with them, even in the suffering of the lynching era.

In a work that spans social history, theology, and cultural studies, Cone explores the message of the spirituals and the power of the blues; the passion and the engaged vision of Martin Luther King, Jr.; he invokes the spirits of Billie Holiday and Langston Hughes, Fannie Lou Hamer and Ida B. Wells, and the witness of black artists, writers, preachers, and fighters for justice. And he remembers the victims, especially the 5,000 who perished during the lynching period. Through their witness, he contemplates the greatest challenge of any Christian theology to explain how life can be made meaningful in the face of death and injustice.
The Underground Railroad by: Colson Whitehead
Pulitzer Prize, Fiction, 2017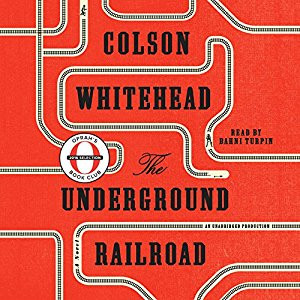 From prize-winning, bestselling author Colson Whitehead, a magnificent tour de force chronicling a young slave's adventures as she makes a desperate bid for freedom in the antebellum South.
Cora is a slave on a cotton plantation in Georgia. Life is hell for all the slaves, but especially bad for Cora; an outcast even among her fellow Africans, she is coming into womanhood-where even greater pain awaits. When Caesar, a recent arrival from Virginia, tells her about the Underground Railroad, they decide to take a terrifying risk and escape. Matters do not go as planned-Cora kills a young white boy who tries to capture her. Though they manage to find a station and head north, they are being hunted.
In Whitehead's ingenious conception, the Underground Railroad is no mere metaphor-engineers and conductors operate a secret network of tracks and tunnels beneath the Southern soil. Cora and Caesar's first stop is South Carolina, in a city that initially seems like a haven. But the city's placid surface masks an insidious scheme designed for its black denizens. And even worse: Ridgeway, the relentless slave catcher, is close on their heels. Forced to flee again, Cora embarks on a harrowing flight, state by state, seeking true freedom.
Like the protagonist of Gulliver's Travels, Cora encounters different worlds at each stage of her journey-hers is an odyssey through time as well as space. As Whitehead brilliantly re-creates the unique terrors for black people in the pre-Civil War era, his narrative seamlessly weaves the saga of America from the brutal importation of Africans to the unfulfilled promises of the present day. The Underground Railroad is at once a kinetic adventure tale of one woman's ferocious will to escape the horrors of bondage and a shattering, powerful meditation on the history we all share. Cathie Briggette wrote a book review for this book, you can read it HERE
You Can't Keep a Good Woman Down By: Alice Walker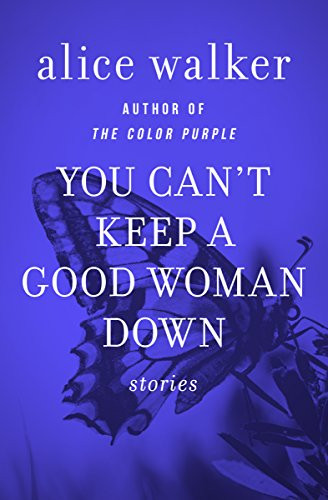 Women stand their ground in the midst of crisis in these "consummately skillful short stories" by the author of The Color Purple (San Francisco Chronicle).
"Stories from a woman who has under her control as a writer a wide range of material, from the lives of the ordinary poor to the lives of artists and academics." —Washington Post
This collection builds on Alice Walker's earlier work, the much-praised In Love & Trouble. But unlike her first collection of stories, the women in these tenderly wrought tales face their problems head on, proving powerful and self-possessed even when degraded by others—sometimes by those closest to them. But even as the female protagonists face exploitation, social asymmetries, and casual cruelties, Walker leaves her stories with ample wit and, as always, an eye for the redemptive power of love.
A collection that reveals a master of fiction approaching the fullness of her talent, these are the stories Walker produced while penning The Color Purple.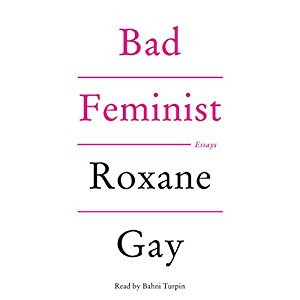 Pink is my favorite color. I used to say my favorite color was black to be cool, but it is pink—all shades of pink. If I have an accessory, it is probably pink. I read Vogue, and I'm not doing it ironically, though it might seem that way. I once live-tweeted the September issue.
In these funny and insightful essays, Roxane Gay takes us through the journey of her evolution as a woman of color while also taking readers on a ride through culture of the last few years and commenting on the state of feminism today. The portrait that emerges is not only one of an incredibly insightful woman continually growing to understand herself and our society but also one of our culture.
Bad Feminist is a sharp, funny, and spot-on look at the ways in which the culture we consume becomes who we are, and an inspiring call-to-arms of all the ways we still need to do better.
The Last Black Unicorn: Tiffany Haddish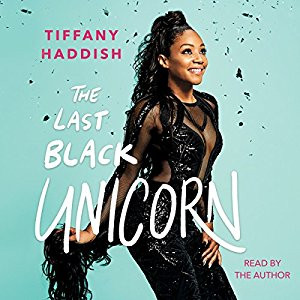 ©2017 Tiffany Haddish (P)2017 Simon & Schuster, Inc.
Have you seen her on Ellen? She is a riot! Ellen thinks so too.
From stand-up comedian and actress, Tiffany Haddish comes The Last Black Unicorn, a hilarious, edgy, and heart-wrenching collection of autobiographical essays that will leave you laughing through tears.
Tiffany Haddish grew up in one of the poorest parts of South Central Los Angeles. Her mother wound up with a debilitating brain injury after surviving a car accident. Tiffany never fit in anywhere: not in the households, she rotated through in the foster care system and certainly not at the nearly all-white high school she had to ride the bus an hour to attend. As an illiterate ninth grader, Tiffany did everything she could to survive. After a multitude of jobs, she finally realized that she had talent in an area she would never have suspected: comedy. Tiffany faced the 'routine' hindrances of climbing the entertainment business ladder - but had the added obstacles of sex, race, and class in her way. But she got there. She's humble, grateful, down to earth, and funny as hell. She still cleans the toilet the way she was shown by a foster mom who worked as a maid, and she still rolls her joints the way one of her foster dads taught her.
Tiffany can't avoid being funny: It's just who she is. But The Last Black Unicorn is so much more than a side-splittingly hilarious collection of essays - it's a memoir of the struggles of one woman who came from nothing and nowhere. A woman who was able to achieve her dreams by reveling in her pain and awkwardness, showing the world who she really is, and inspiring others through the power of laughter.