The Best Breakfast Around
|
author/source:
Lyvia Feraco

The 3 Little Figs
3 Little Figs is a cozy cafe nestled in a bustling Somerville neighborhood. They pride themselves on filling their bakery case with unique & rustic muffins, cookies, scones, cakes and biscuits, all made from scratch in the tiny open kitchen set just behind the counter. Their coffee and espresso beverages are based on elite (but not elitist!) barista craft and execution. They offer a small variety of thoughtfully designed sandwiches, salads, amazing Greek yogurt, house-made granola, and the family's "best ever" spinach pie.
My favorite: their yogurt with granola, blueberry and honey, the market sandwich, and the spinach pie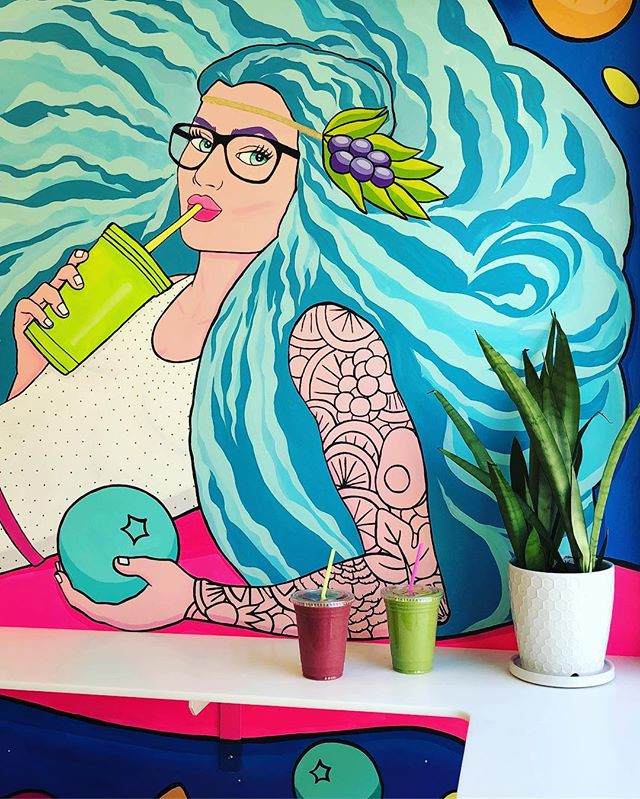 Health Club
Now The 3 Little Figs has a brand-new sibling and neighbor that veers away from pastries and into things that feel a little healthier.
The tiny but attractive counter-service spot from owners Katie and Andy Rooney feature a menu of salads, bowls, smoothies, and sparkling beverages made from ingredients meant to make you feel good, like kale, avocado, chia pudding, and the like. It's all gluten-free, soy-free, and meat-free — vegan-friendly if you don't add the optional eggs to the salads and bowls.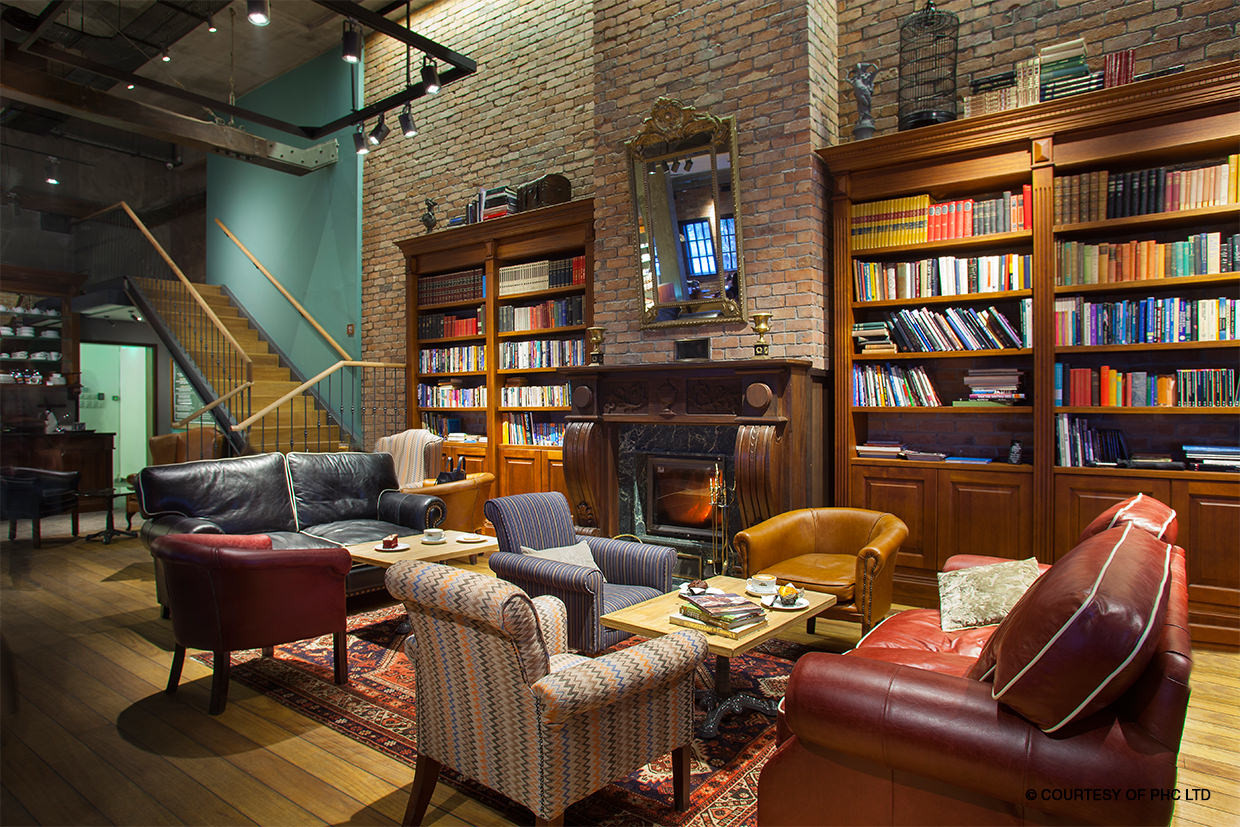 Caffe Nero
We like the cozy atmosphere and the vintage décor with comfortable chairs and couches. Think of it as an upgraded version of Starbucks, more elegant, neat and quiet. You can get a lot of work done. A great coffee shop just to hang out and relax. Just pick a book off the shelves and enjoy English tea, good Italian coffee, and delicious pastries.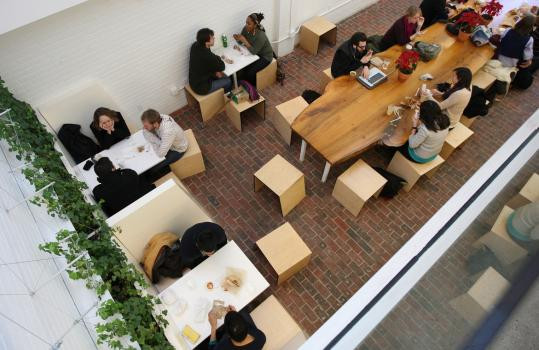 Clover
Clover is a chain of vegetarian restaurants.
Why go there? My main reason is their impossible meat (The Impossible Meatballs and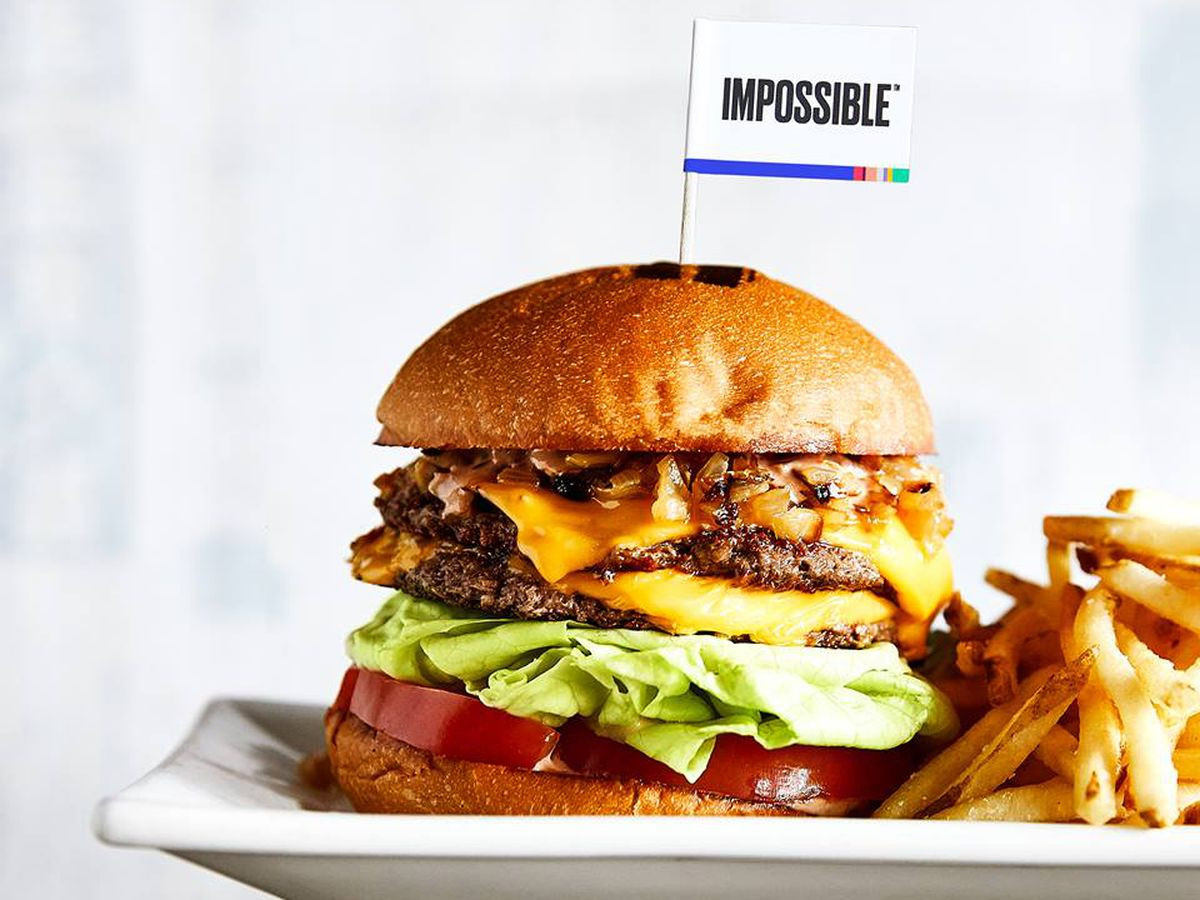 The Impossible Burger) taste better than real meat; their home-made drinks are healthy and creative. Their day-to-day menu stays in sync with the best tasting seasonal ingredients. They have no freezers in the entire company. Not one. The cut all the food as close as they can to when we're going to eat (e.g., tomatoes are cut when we order)The Keep their money in your region. (40-85% of their ingredients are from the Northeast). They use an unheard-of amount of organic ingredients (typically 30-60% depending on the time of year) The Never EVER use any preservatives, natural flavors, flavor enhancers, or artificial flavors. They make food that will improve your health (no need to tell the kids, but that food is good for them) They Allow us to see them making our food. They have no "back of house" anywhere in their company. 100% of what they hand us is compostable. OK, nothing to do with taste. But it's the right thing to do. And finally, the open bright space with long tables and other smaller tables are comfortable to work or just to take a break from a long walk, shopping, etc.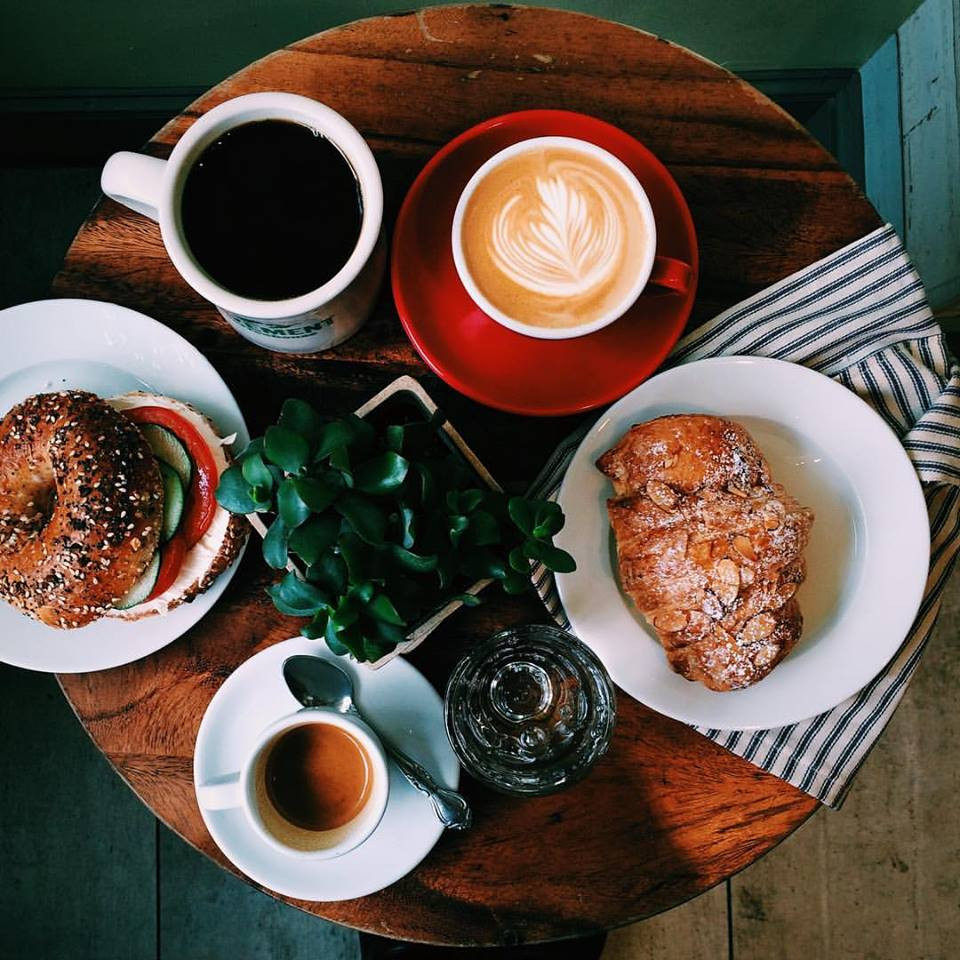 Pavement Coffee House
With 6 (going on 8) locations across Boston, a rustic, cozy joint with tall ceilings & leather banquettes serving artisanal coffee, teas & bagels, Pavement is a Great place to seat or work.
They roast their own coffee and bake their own hand-crafted bagels and bread made from scratch every day in their Allston kitchen's stone hearth oven to ensure the best quality product.
"Artsy cliques and grad students gather for espresso drinks at this local coffee chain with the friendly appeal of a real-life Central Perk. Brick walls and plush leather couches set a hip scene for sipping java and an array of teas, or munching on pastries, bagels, and lunch sandwiches." - Zagat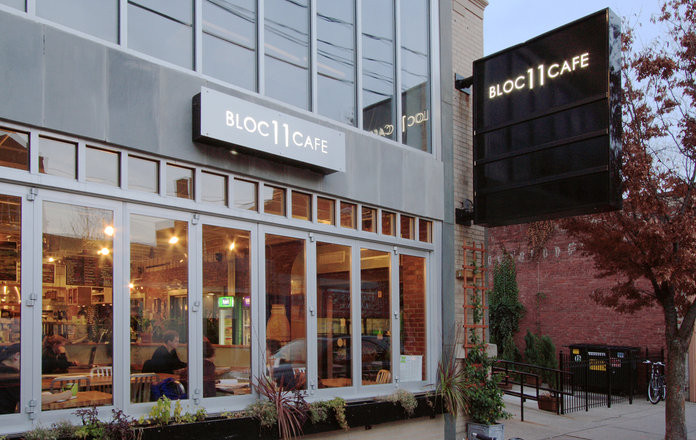 Bloc 11 Café
Locally sourced light fare & coffee are served at this cafe in an old bank with a vault & patio.Located in a very nice area of Union Square, this place is great all year long. The staff is very friendly and the daylight coming through makes it a great place during the cold seasons.
I like the relaxing big space to hang out with friends and family or the other different spots and quieter rooms to work or to be in small committee. Try the vault repurposed into a sitting area. And of course, when the weather is warm, the patio is the best spot! They offer a delicious variety of food (pastries, bread, sandwiches, soups, and salads).
Try their Clover or Terrace sandwich. AND their chocolate croissants are as good as any bakery in Paris, you should try them too.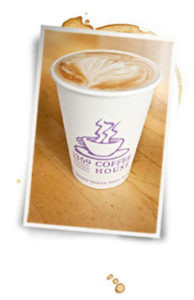 1369 Coffee House
Their Story
In January of 1993, the 1369 Coffee House opened at 1369 Cambridge Street, in Cambridge's Inman Square. The site was the former home of the 1369 Jazz Club, a well-known local bar and music venue. In June 1994, they opened a second store in nearby Central Square.
From the beginning, they envisioned 1369 as more than just a place to get coffee. They offer a selection of coffees and teas in a comfortable, inviting atmosphere to be an integral part of the community. Many friendships, including several marriages, have developed in 1369. Several books have been written at their tables. They take pride in being a good neighbor and a local gathering place. They are dedicated to maintaining this feel.
Cathie's drink favorites there are the Hot Almond Joy and the Cranberry Cooler (in the summer) and for food the tomato feta croissant
So these are our favorite places for coffee and breakfast. Do you have favorites? Let us know in the comments, we will add them next month with your favorites.